legowelt official homepage
legowelt / nightwind records bandcamp
The Grand Legowelt Nightwind Records Drawing Competition 2016
GALLERY
(may take a while before all the drawings are loaded below)
These are the results of the 2016 Legowelt Nightwind Records Drawing competition
Thanks everyone so much for sending in your drawing! It was really hard to choose
because there were so many talented participants (over a 100!) and there were a lot
of great mesmerizing beautifull drawings/art etc.
I will try to include every send in piece in a videoclip that will appear later this, or early next, year.
Here is a raw background mix with demos/stuff from the forthcoming
Nightwind Records
catalogue
for you to play while viewing this gallery, also as a thank u for everyone that send in their artwork!!!
R E S U L T S :
1st Prize Winner: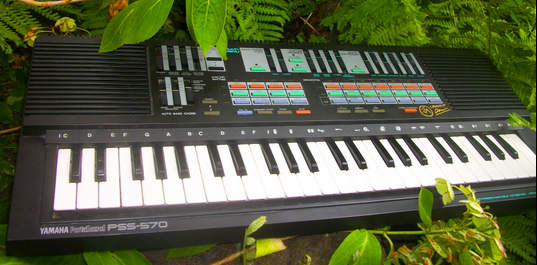 A signed vintage Yamaha PSS570 digital FM synthesizer goes to:
CHRISTOPHER MAPLESTON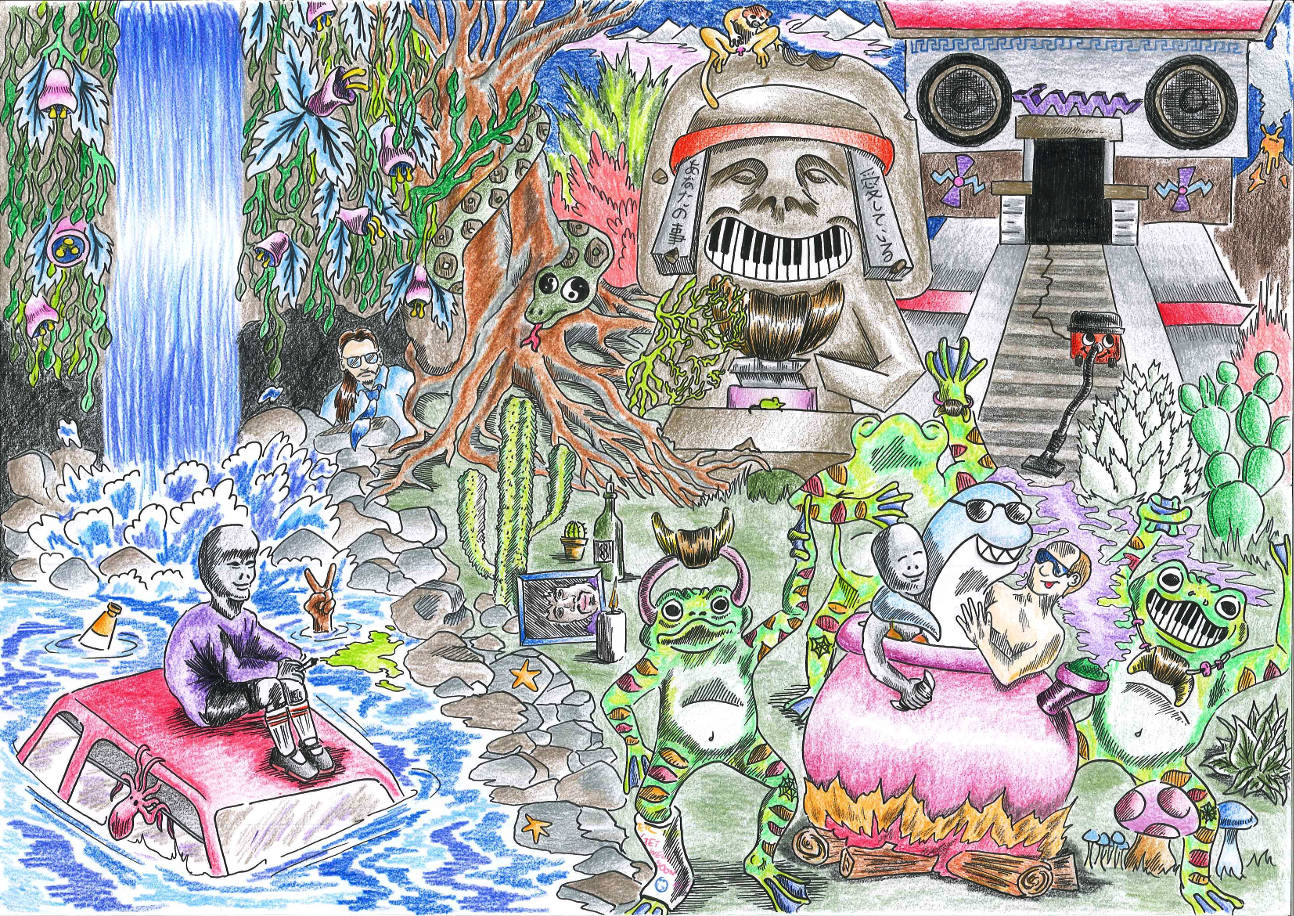 2nd Prize Winner:
A Box of rare Legowelt and related artists records goes to:
SARAH HAUSENKAMP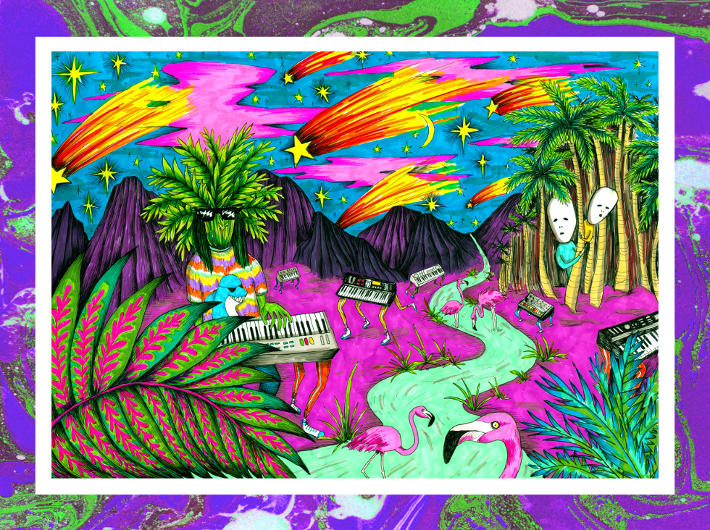 3rd Prize Winner:
A
d'Wolfrero
100% organic cotton luxurious Legowelt T-Shirt
+ Nightwind CD's + Nightwind Refrigerator Magnet pack goes to:
JOSEPH NICKSON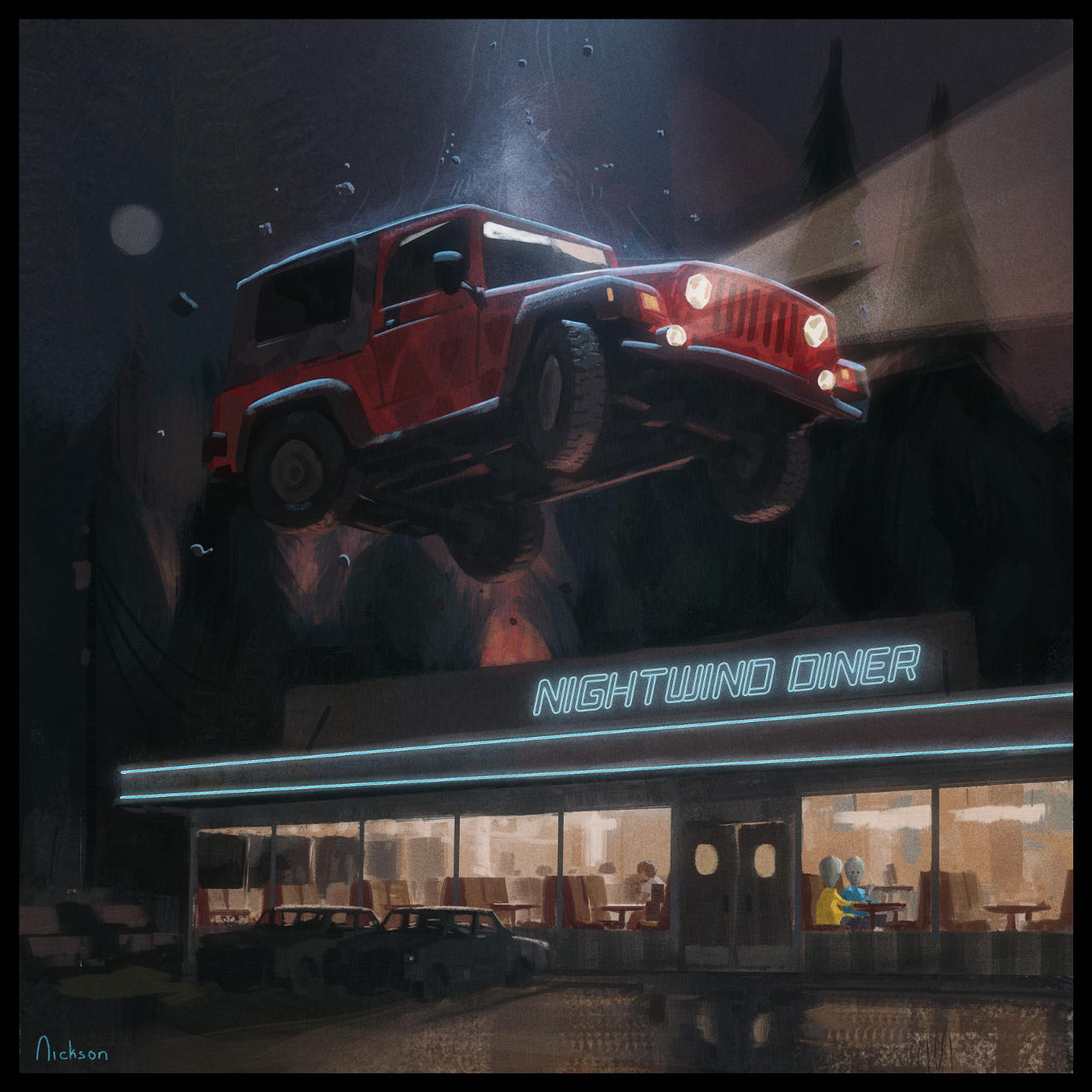 4th Prize Winner:
A guide to mind altering plants of the Northern hemisphere goes to:
REMONA POORTMAN DE ROOS
5th Prize Winners:
Because we got so many entries we have a 5th bonus prize
Another
d'Wolfrero
Legowelt T-shirt goes to the following people:
ANASTASIA LAVDANATI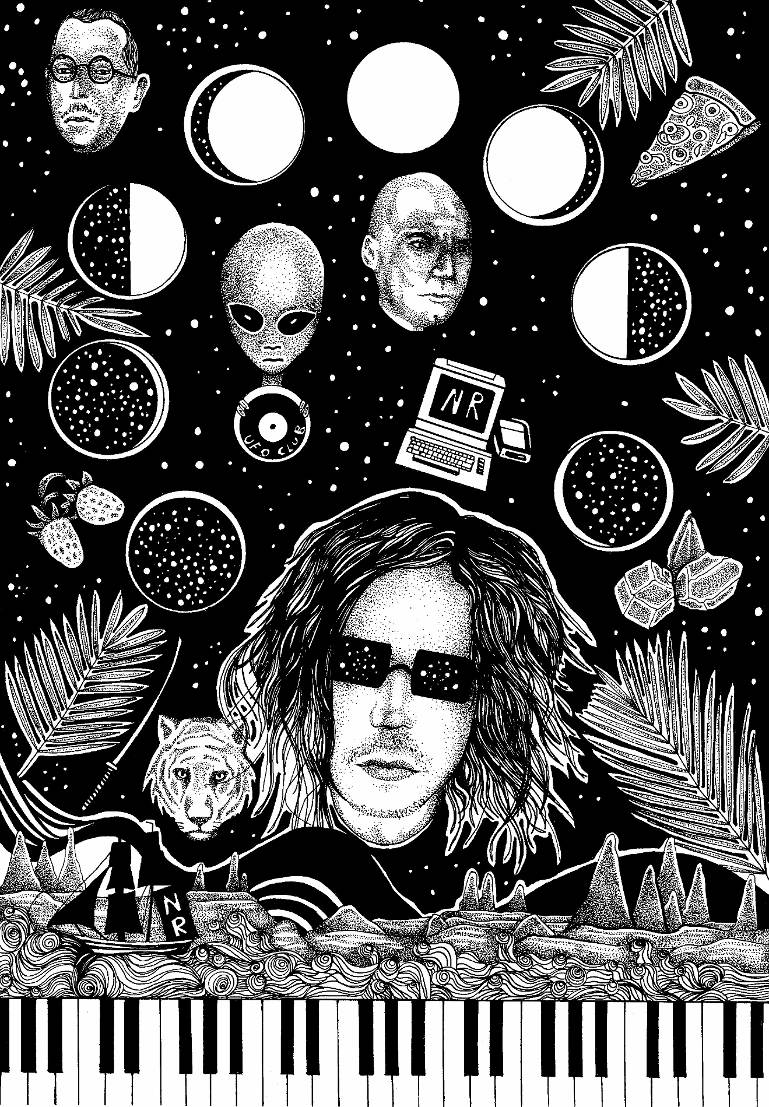 OSCAR MITCHELL
LAURA A WANKE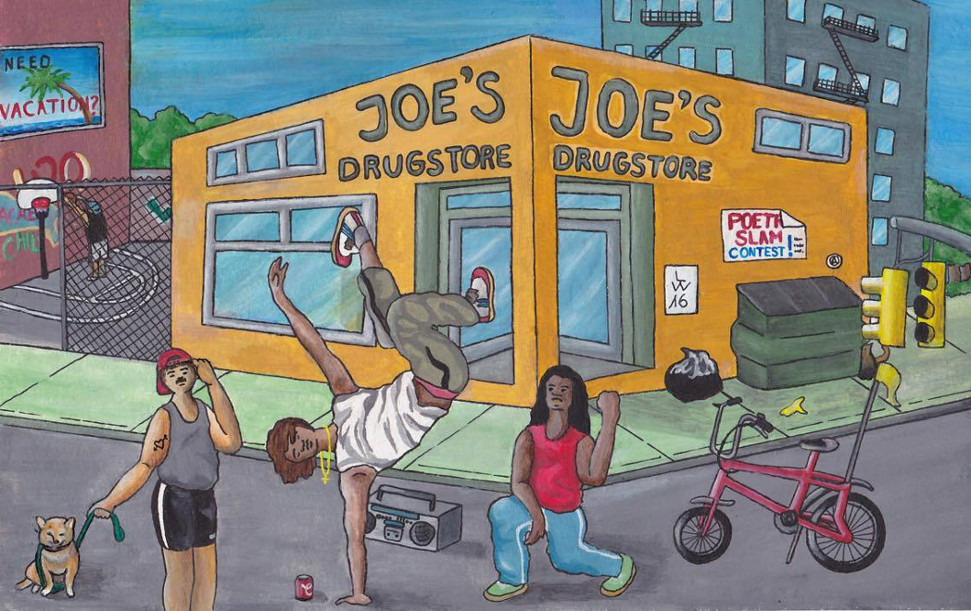 ____---------==========-------_____
Runners Up: (In no particular order)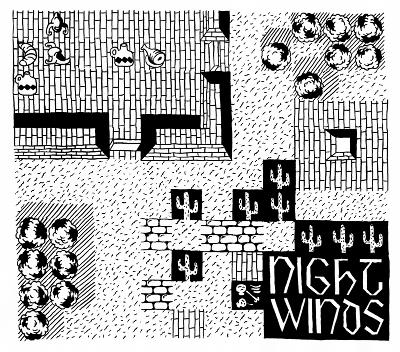 Sylvian Garcia
Gauntlet in the southwestern desert with croissant and peyote upgrades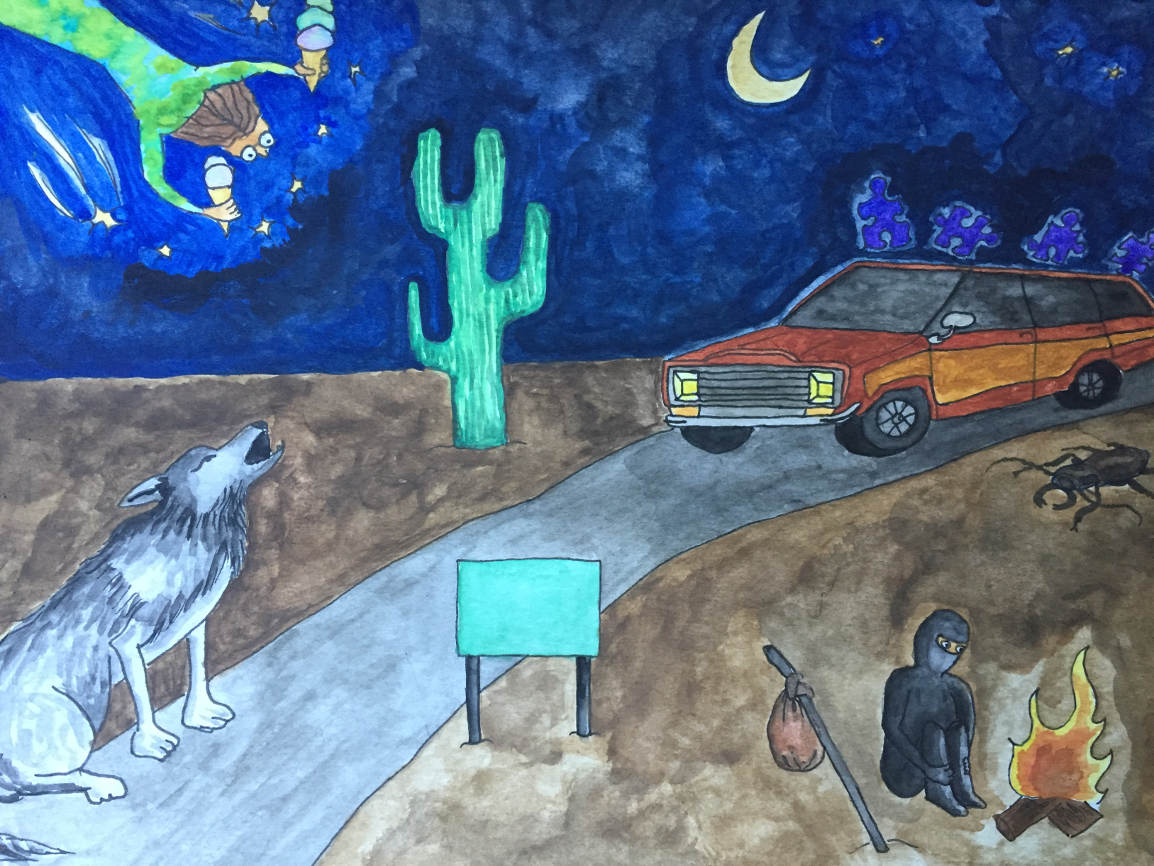 Marlies Staples
Warm and Wooley Howling wolf ninja campfire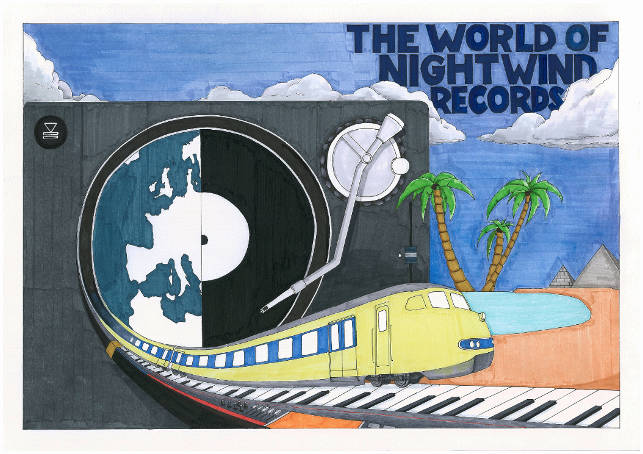 Florian Andreas Schuster
Great old school electro LP cover vibes :) with nice Satomi Tamiyama MAT64 reference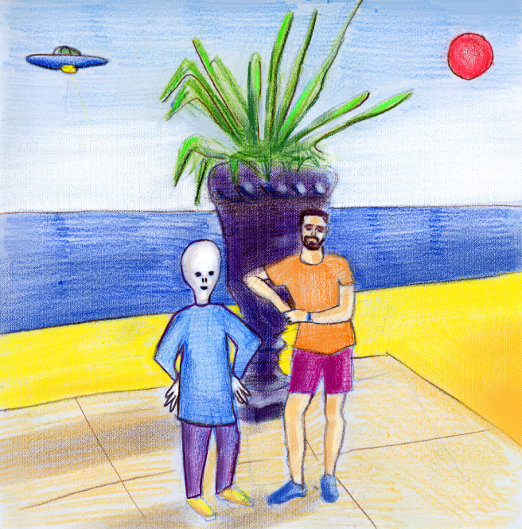 Andrei Kedrin
Dig the simple freshness of this one!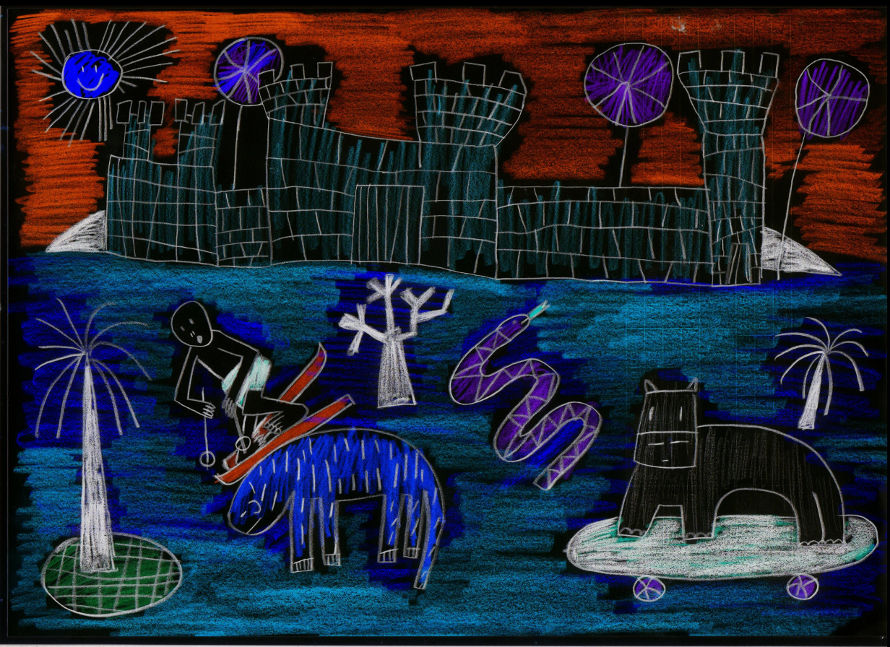 Mary Nguyen
Ethiopian Ski Dream
Floris De Smedt
Sluimer Kroketten Snacks Videogame Love the croissant moonlight
and how it shines on the Jeep and stuff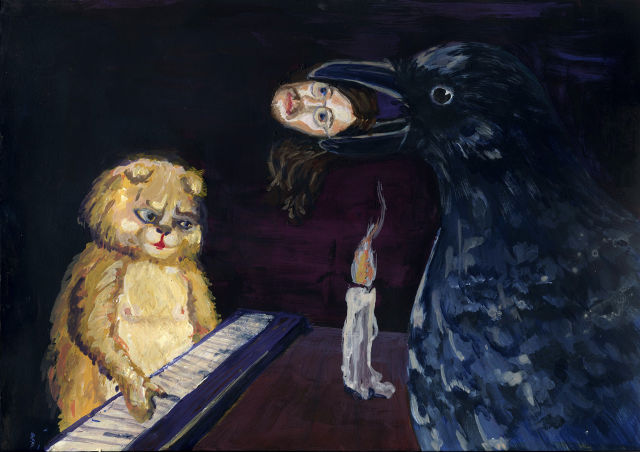 Ewa Pietkun
Love the sinister atmosphear, that bear is spot on....thus
MOST SINISTER OF THEM ALL AWARD!
u win a shirt & Nightwind refrigerator magnet set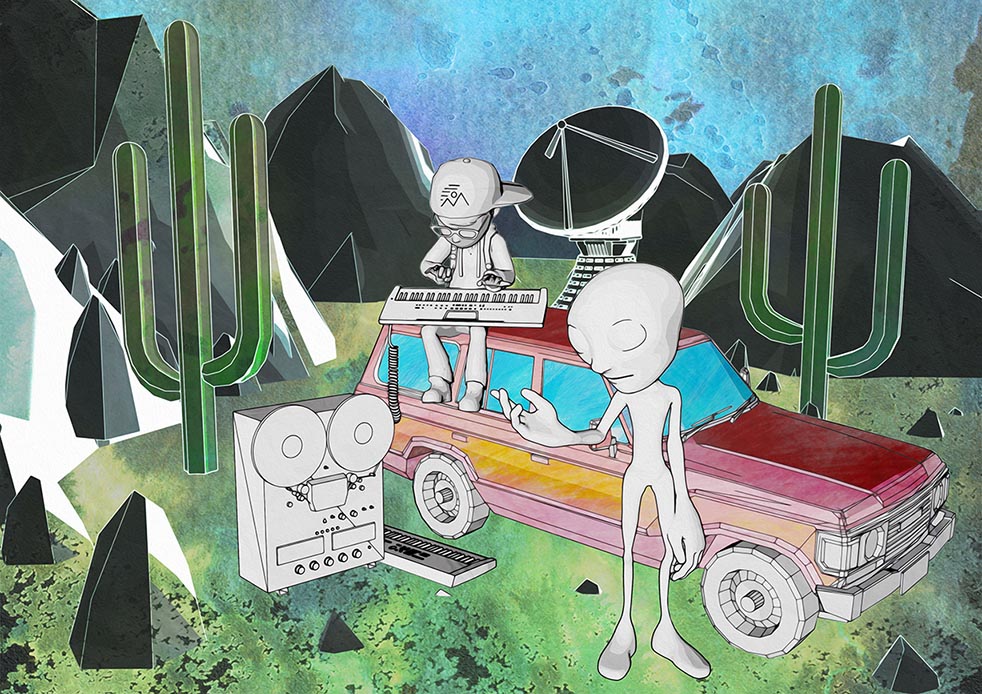 supercool one from Pelf Sollution :)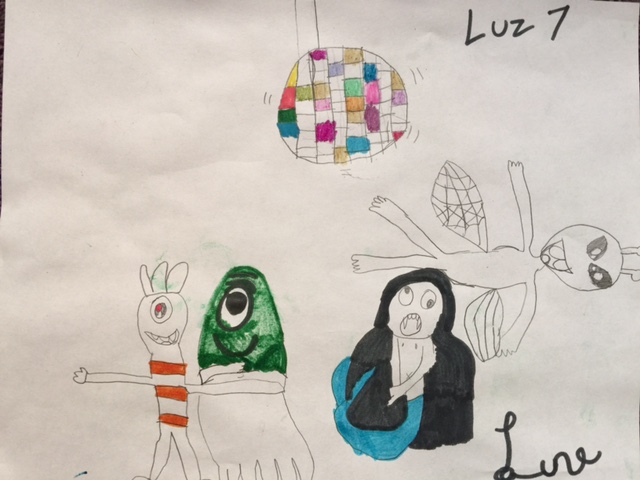 Luz (7 years old)
Alien Disco Party, seems like a fun party!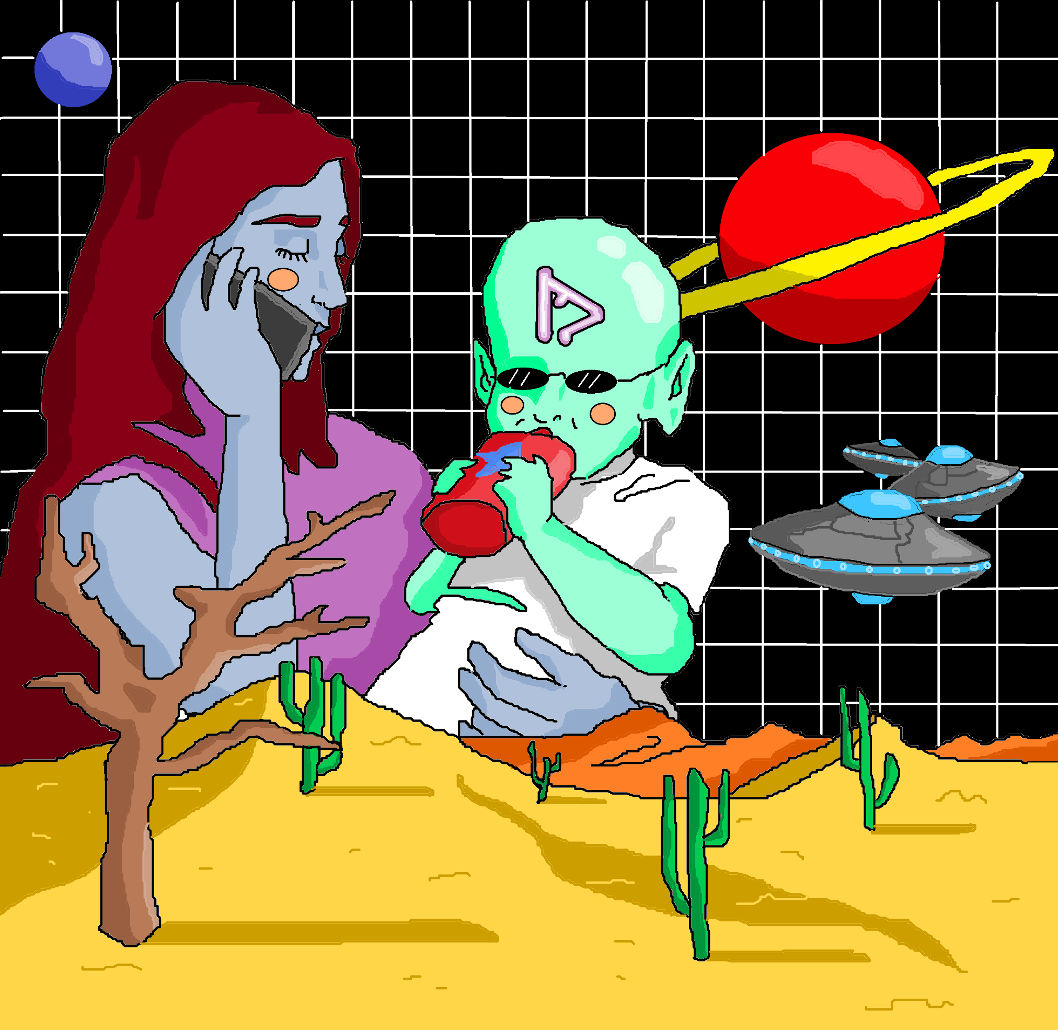 Kingston Poplar
Baby in the holodeck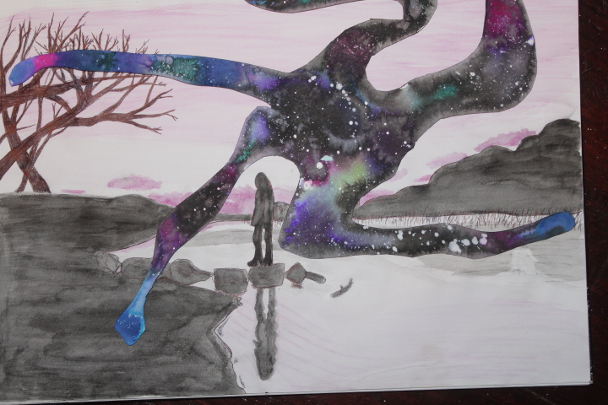 Elzbieta Gizicka
Mesmerizing soft aquarell touches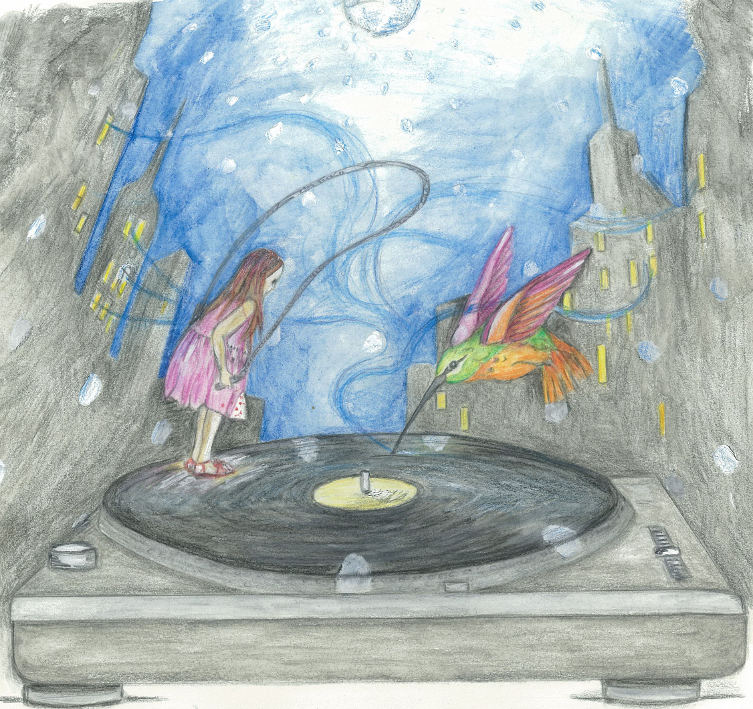 Venesa Caponero
Nice fairytale dreamy stuff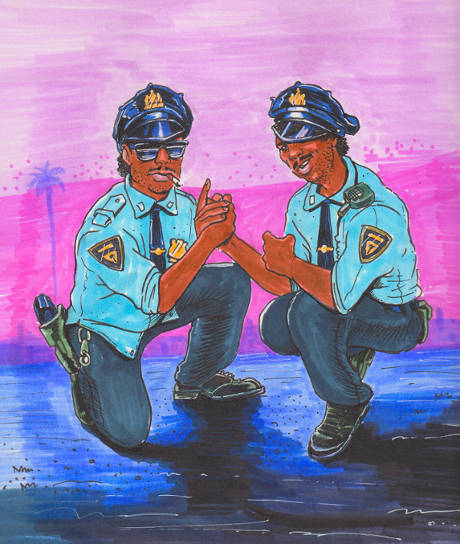 Vladimir Kato
Cool Cops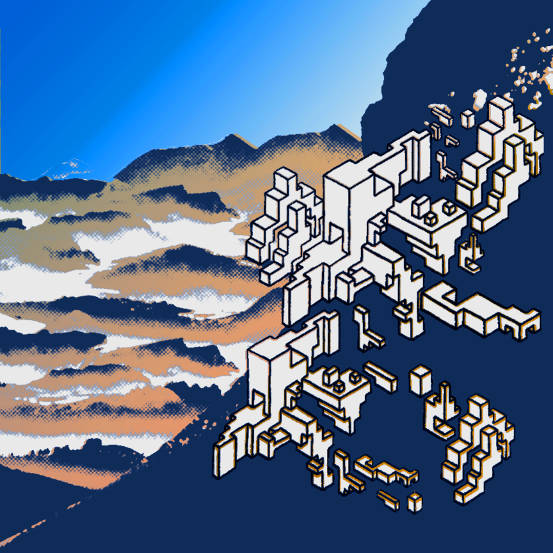 Havelock Grim
Nobo Sprits Museum (Modern Museum of Nobosprits MOMONOBO)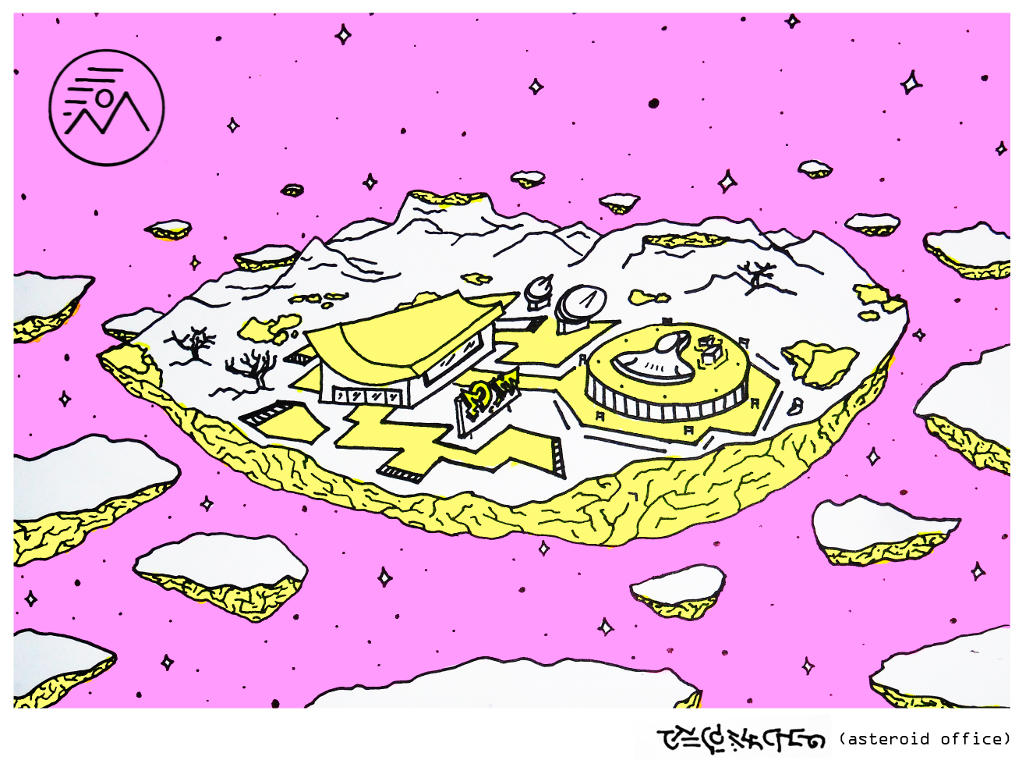 Andres Bruno
Asteroid cookie office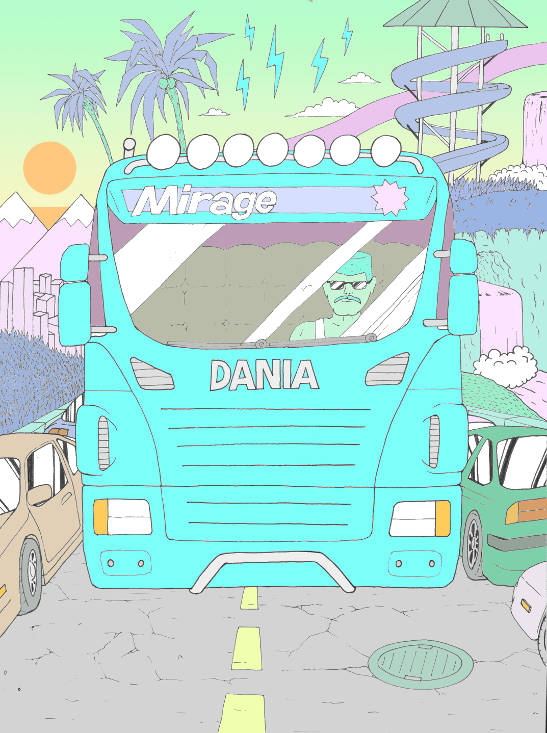 Fredd Lundissimo
Love the colours and overall atmosphere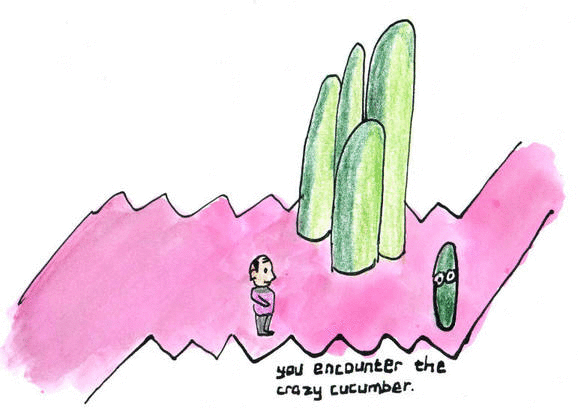 Rachel King send in a small comic, I made an animated GIF out of it
its called Cucumber Station (its an Animated GIF may take a while to load)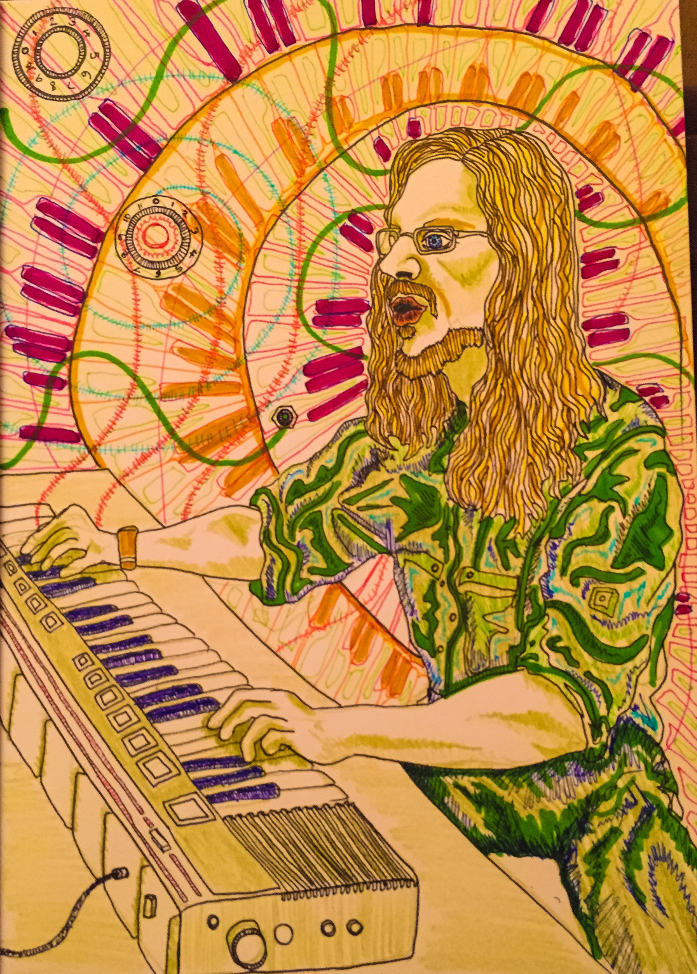 Eddy Rocksteady
Dig the tropical green overall
Gennaro & Monica
Electron drummachines & the green grocer beaver is pretty much perfect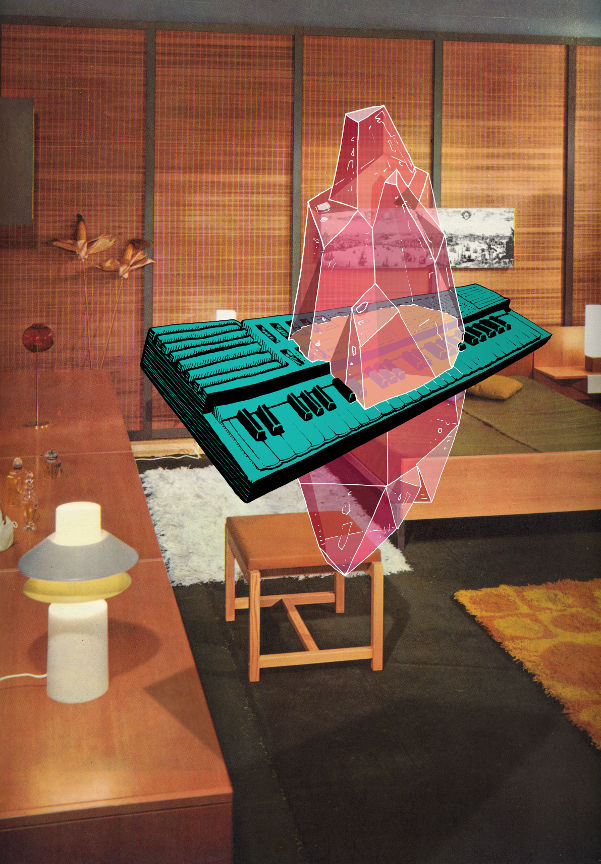 Marijn Dionys
Love the 70s ad brochure vibes in the background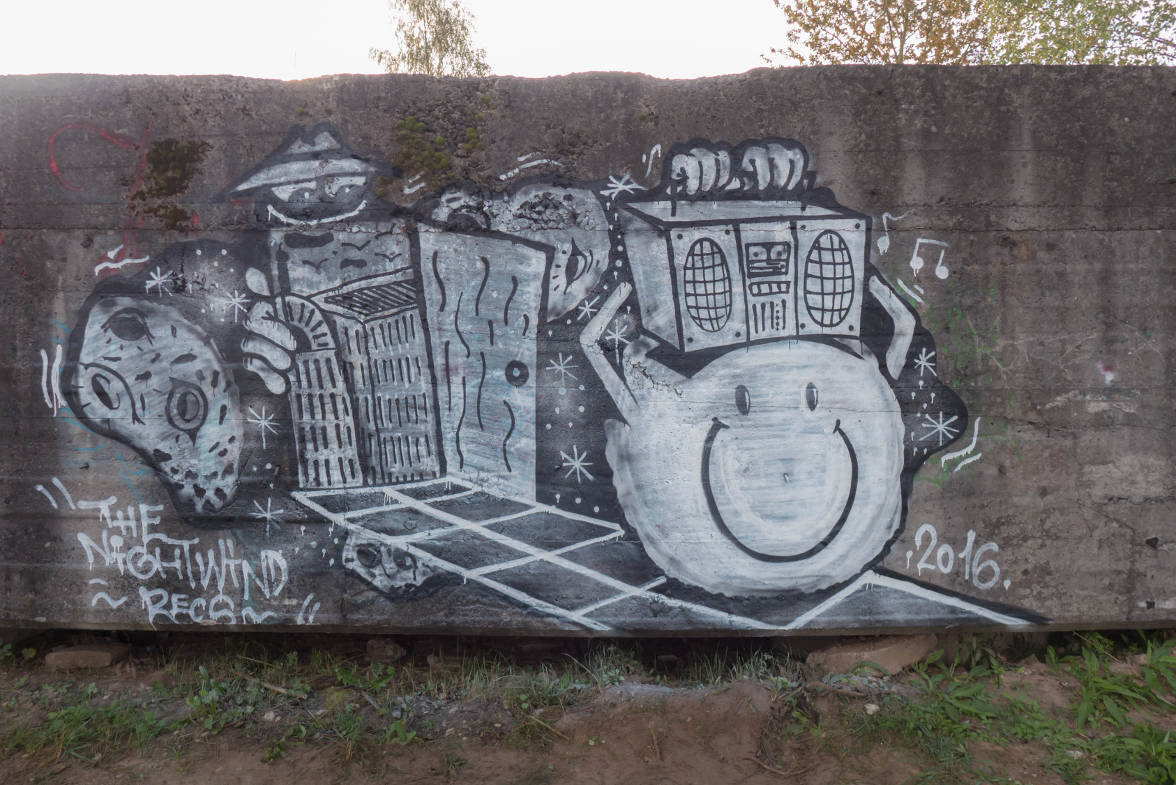 A cool graffiti piece by Benedickt Gancwajch!
location: Lucavsalas iela 2, Rīga, LV-1004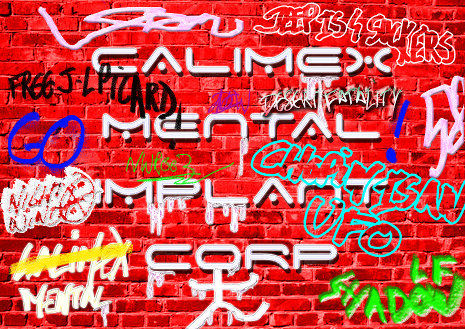 Simon Villaret
Cool Amiga dPaint Graffitti style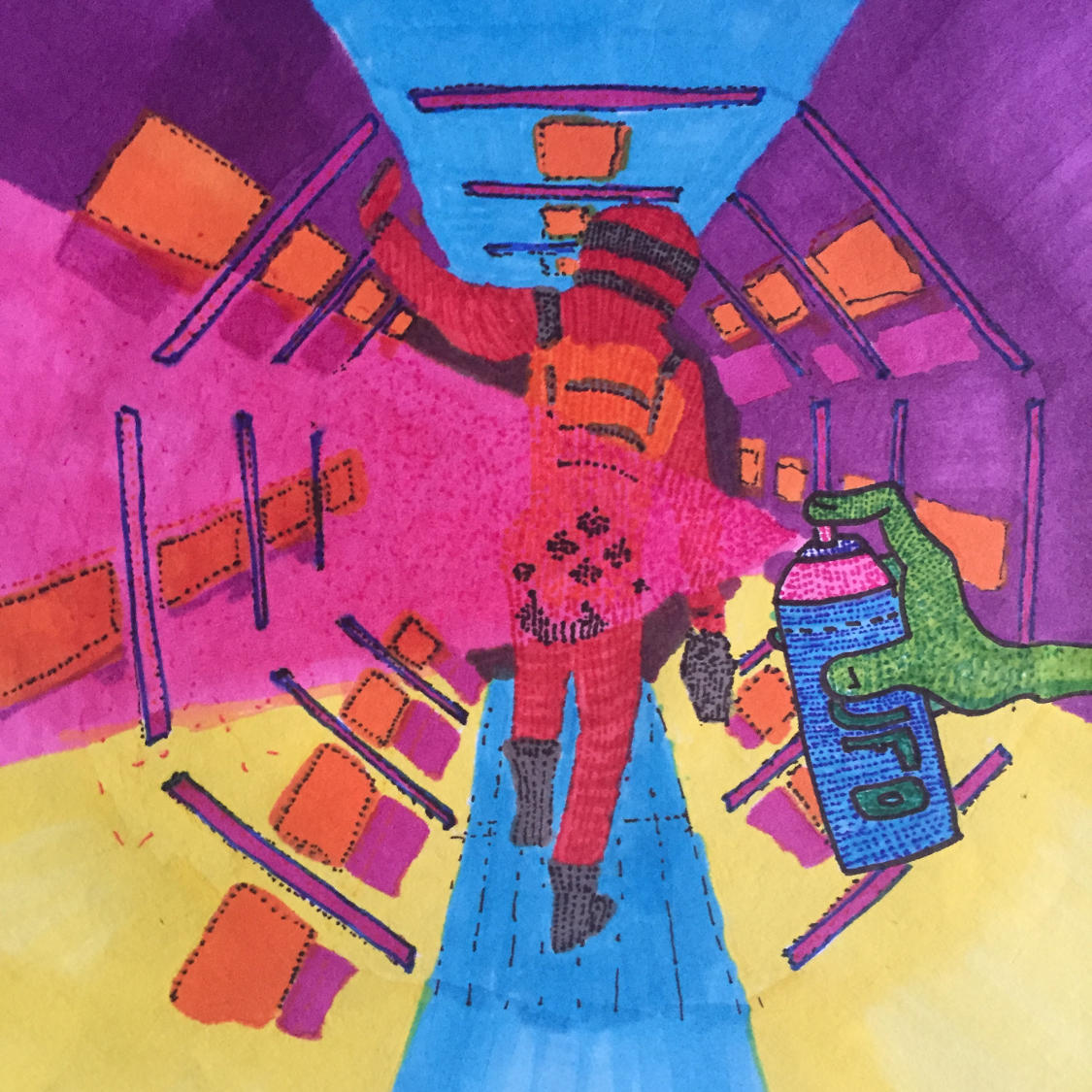 Kuba Borkowicz
Artistic space crimes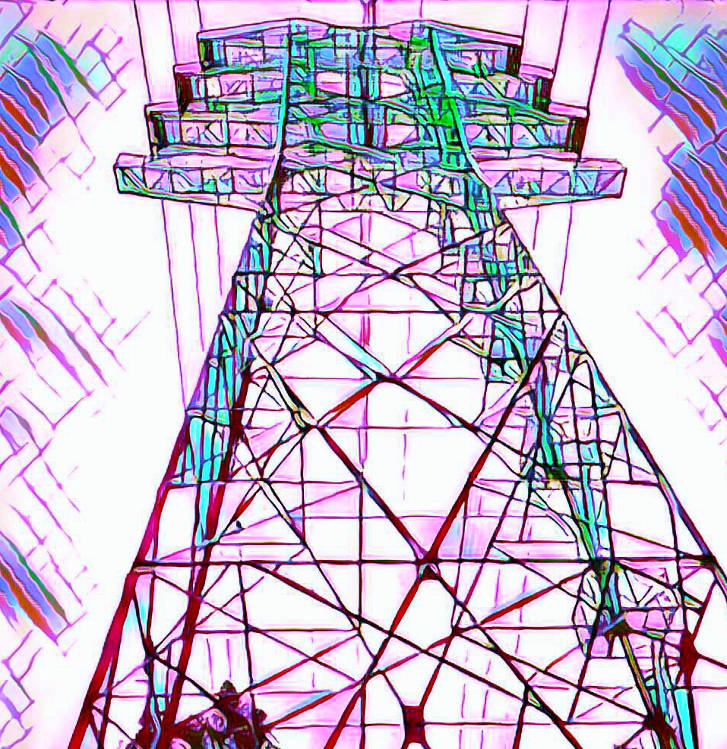 Jerome
Trippin' electricity masts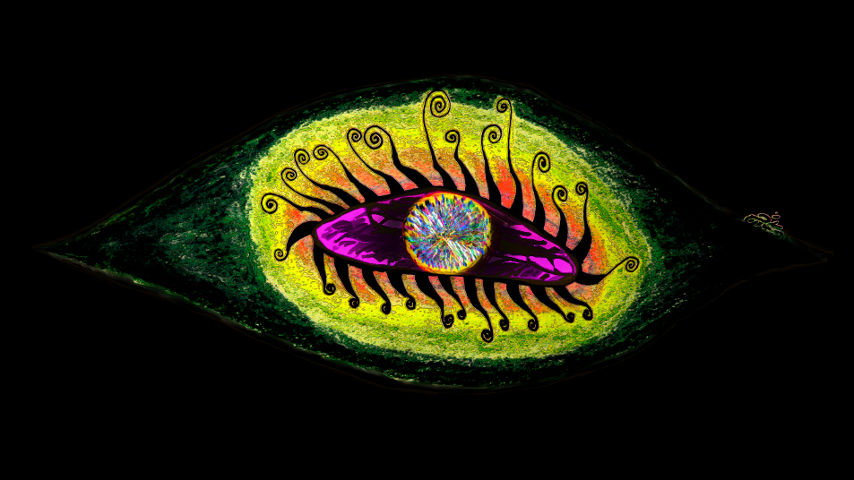 SOL 'The Eye'
stares into infinity...quite beautifull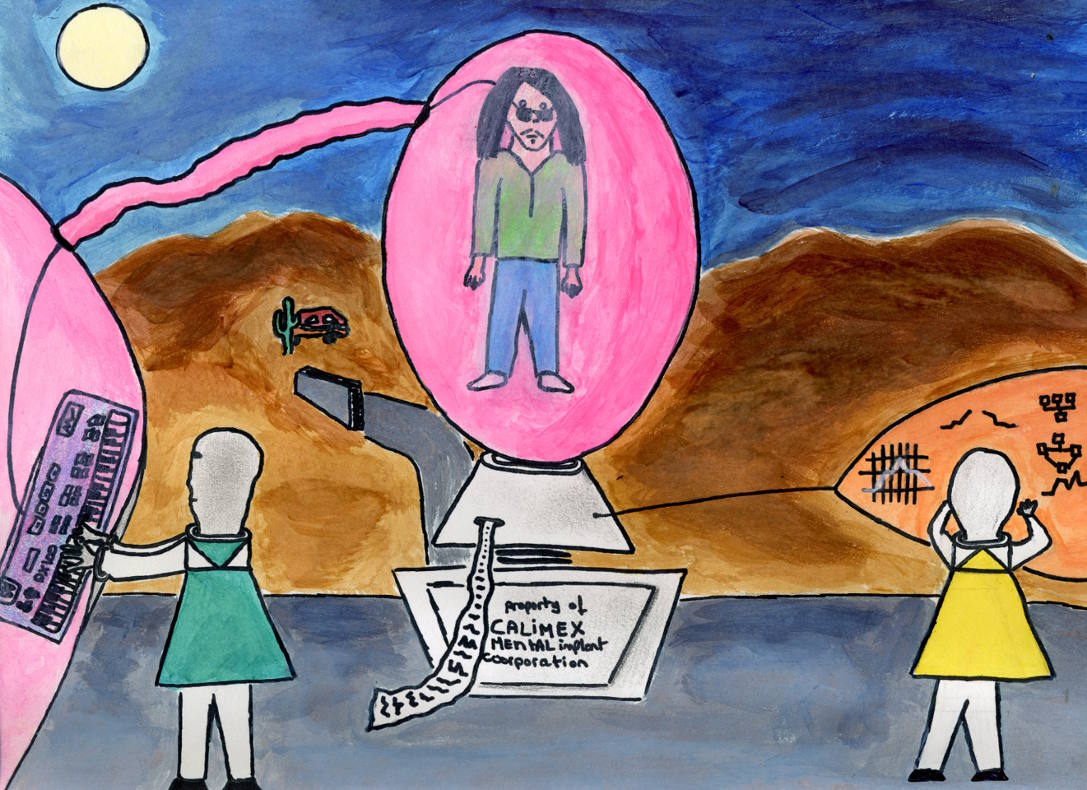 Slavo Basslord
Analysis Jelly, love those alien skirts!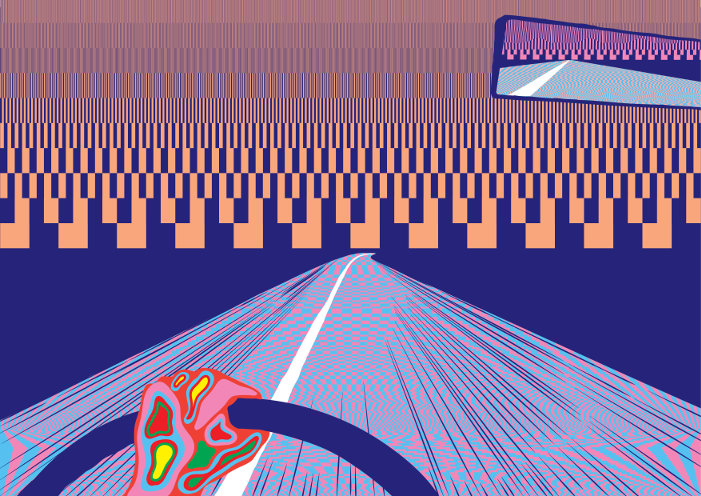 Jan Estrada Osmycki
Fresh cyber highways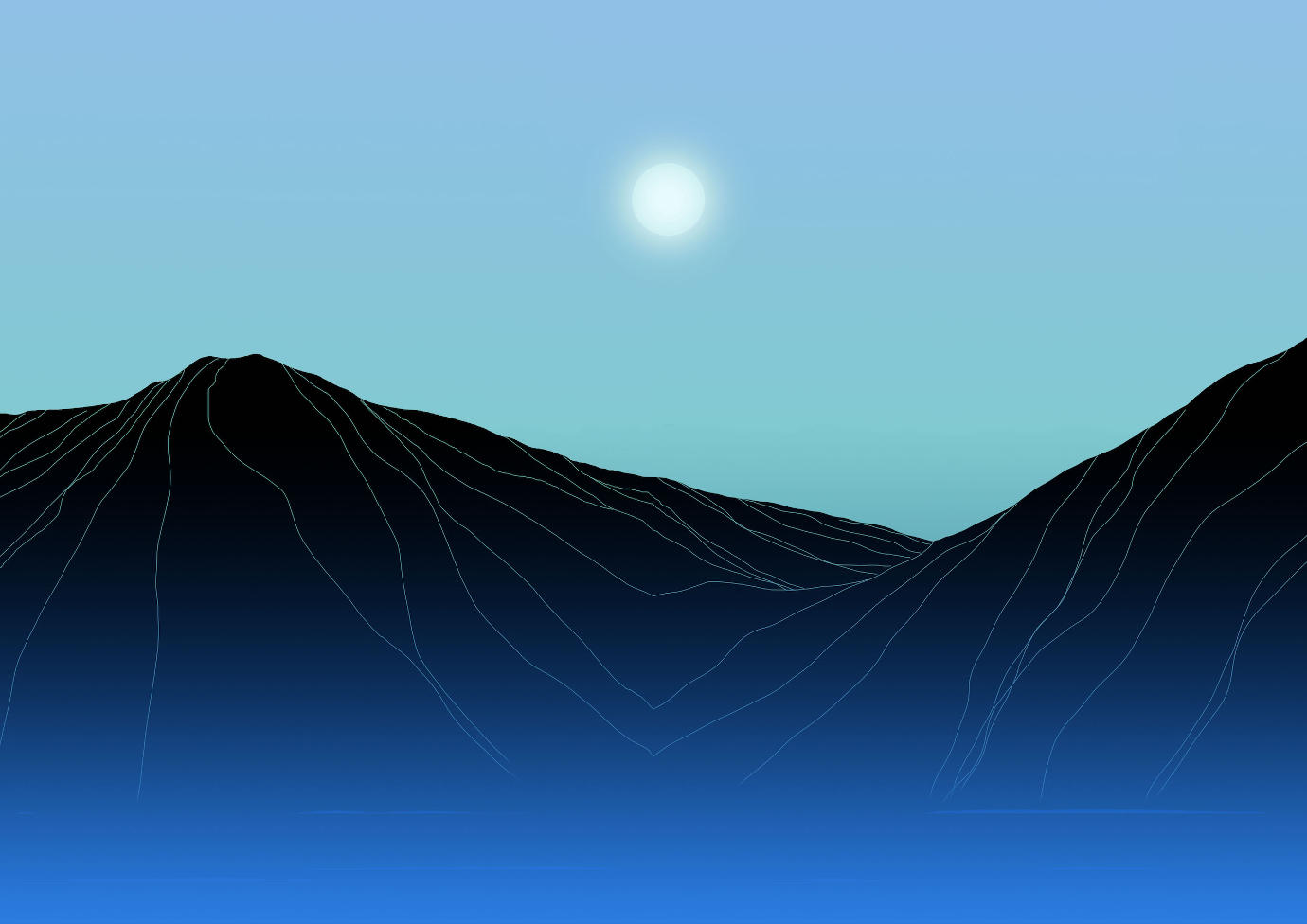 Yasmin Lever
Lock Ness Frosty and from the North

Tom Marshall
Natufian Model Agency
Andrea D'Arsie
Stargate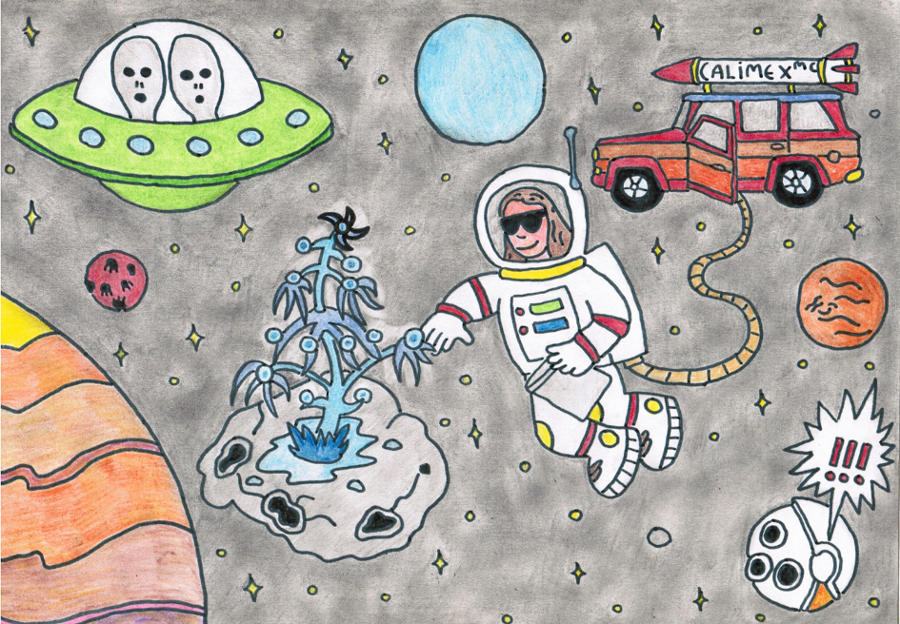 Tanel Matsalu
Harvesting Space Weed, most excellent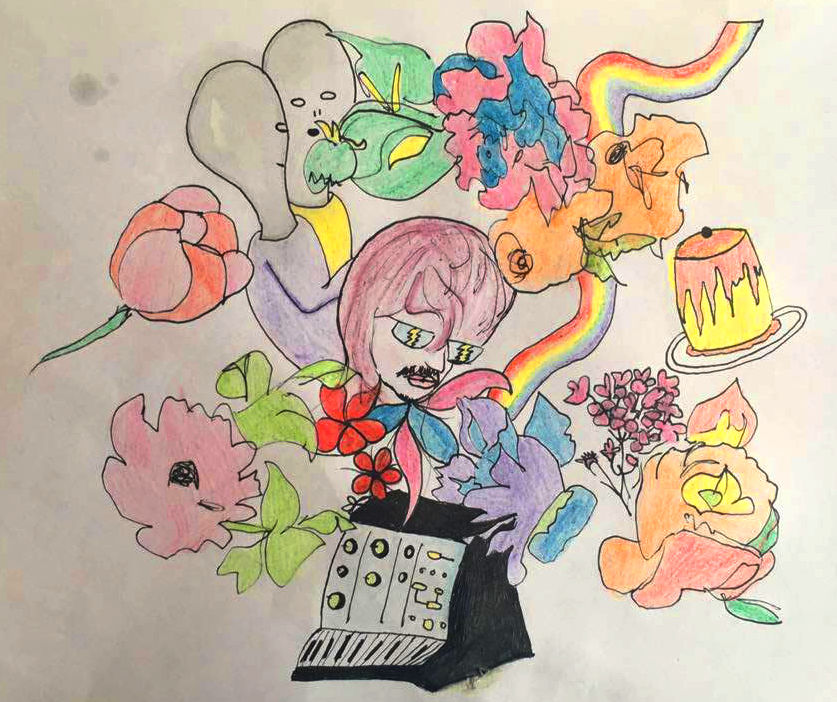 Anouk Beynon
A conduit of trancendent inspiration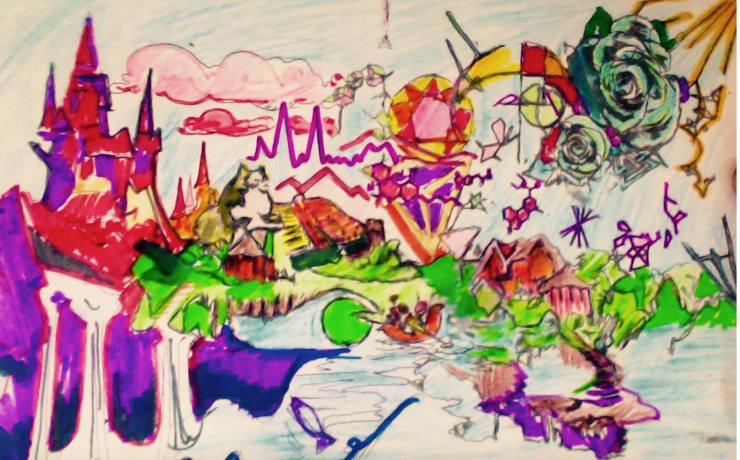 Luciann Waldrup
some crazy stuff going on here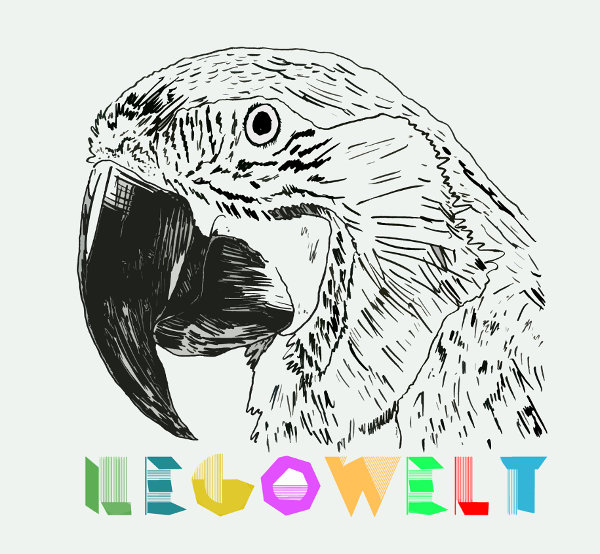 Matthew Gleames
Clean Lines contrasting colourfull fonts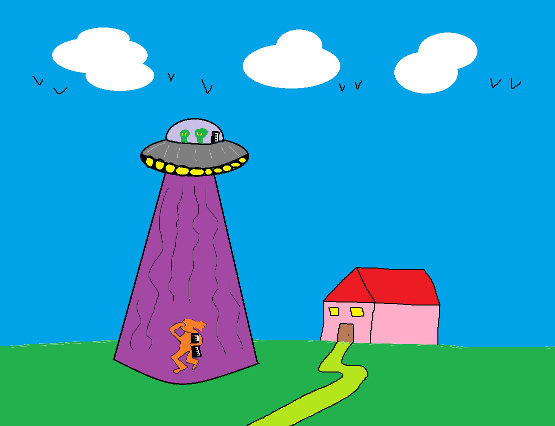 Lauren Ajandeaoifjao Ganador
Lets buzzz this earthling!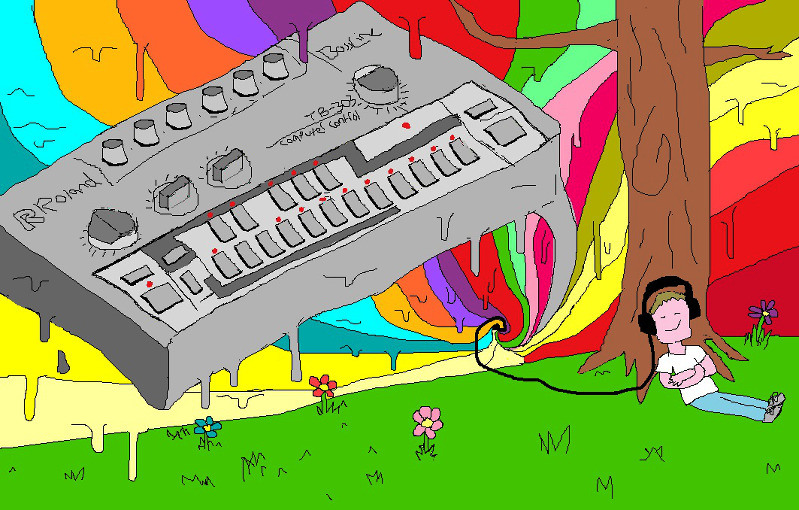 Lee Chard
Colourfull bliss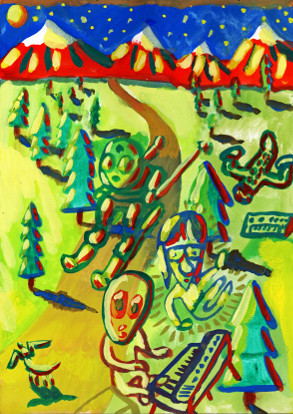 Michael Schioler Tingsgard
Is that Woody Allen?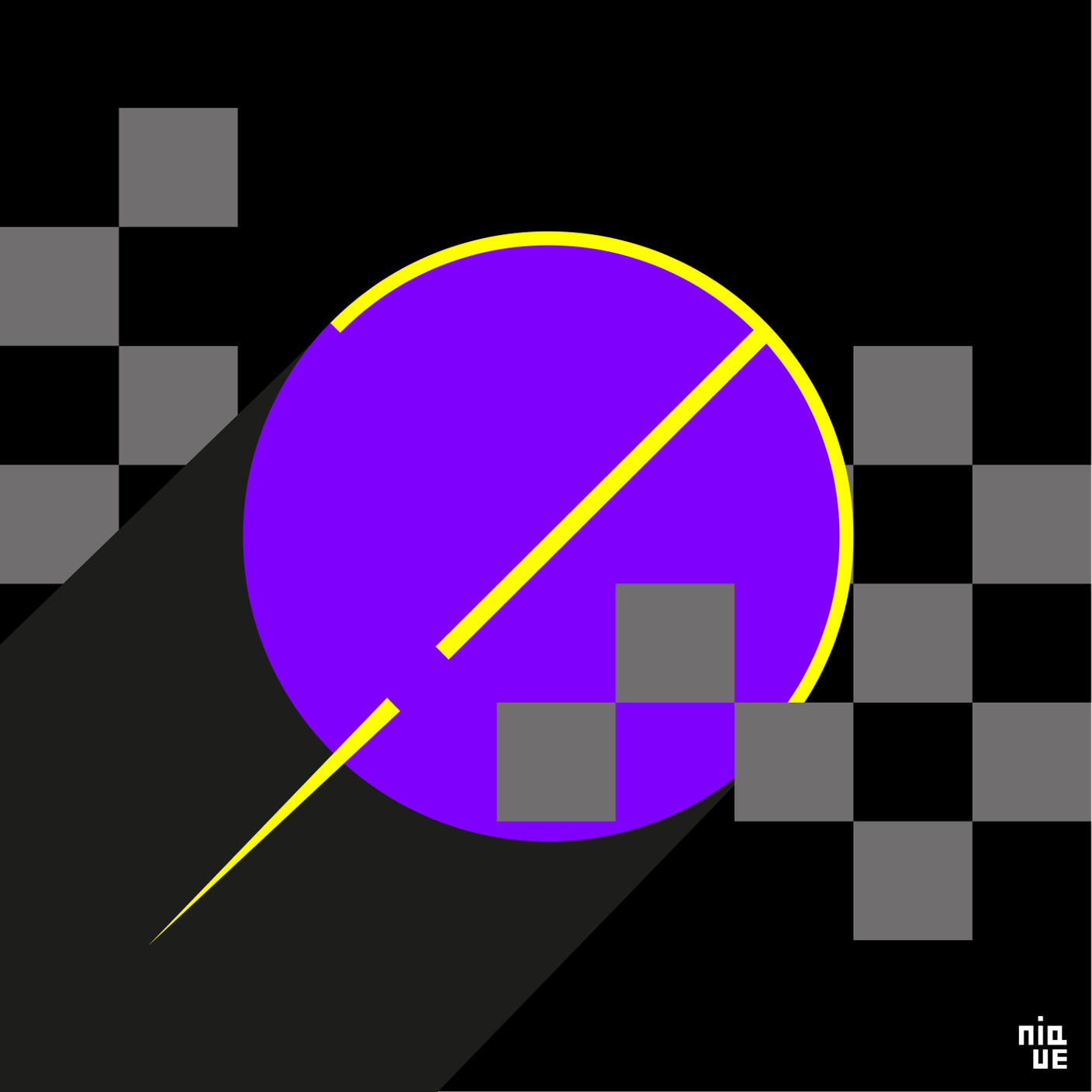 Nique
Futuristic space emblem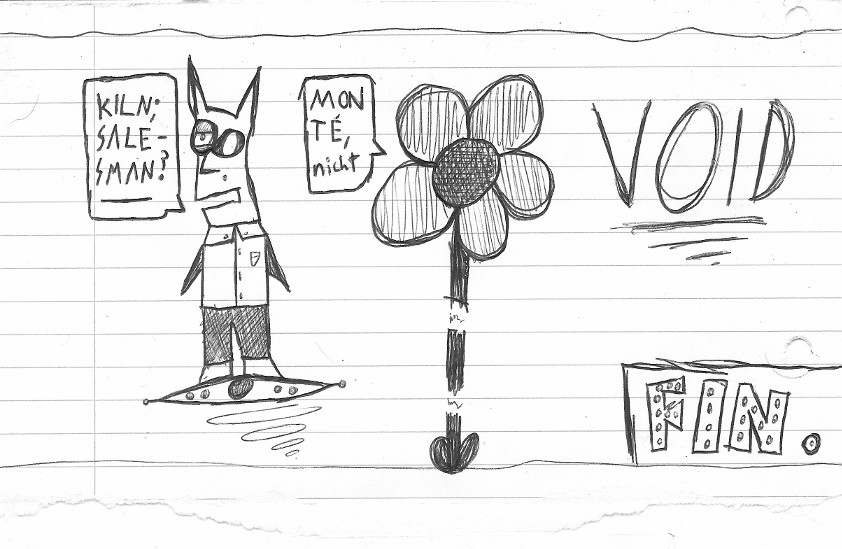 Polly Moneaux
Hooverboard void!?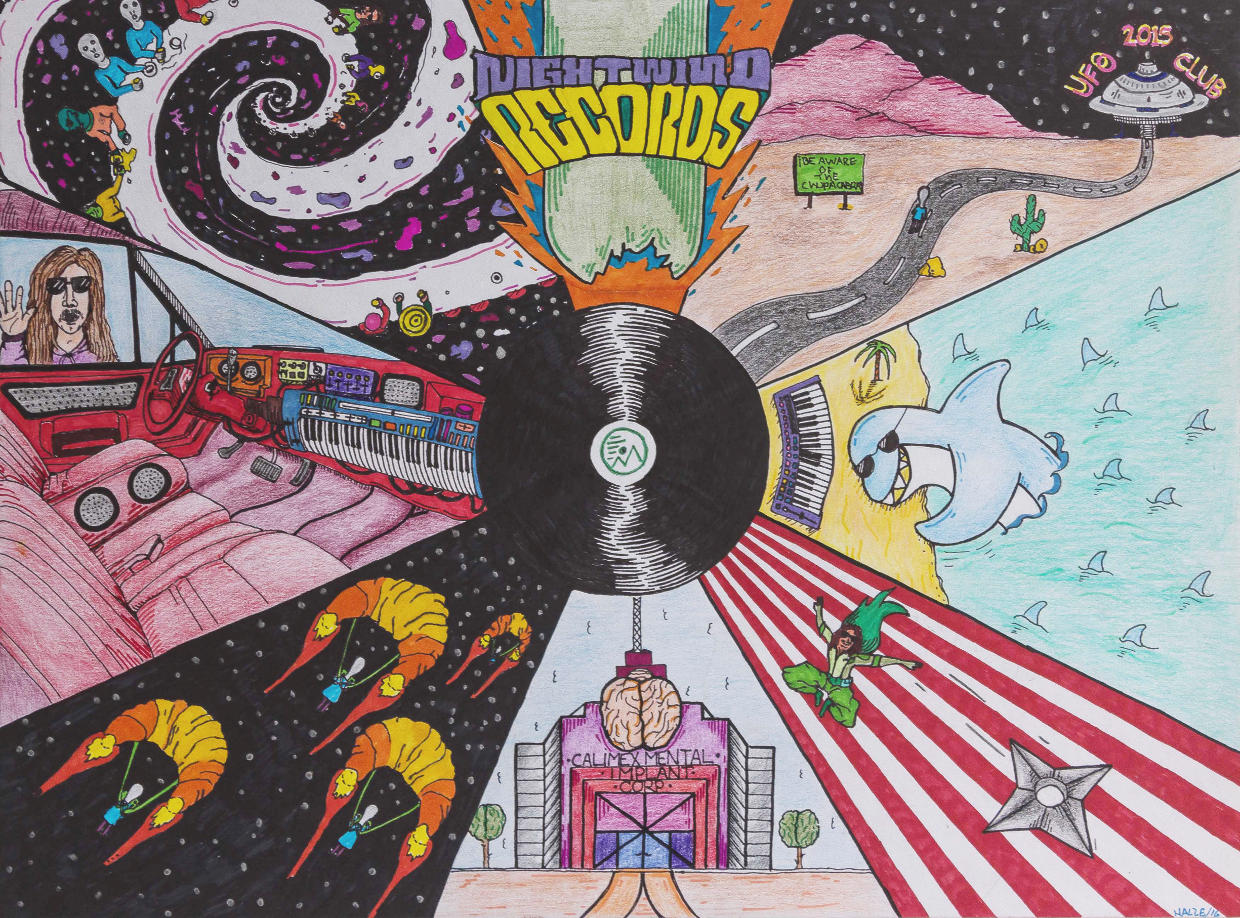 Amazing piece by Haze from Mexico (who also did the design for the Legowelt d'wolfrero t-shirt)
Love the psychedelic underground counter comic almost Crumb-style vibe
hopefully we can make this into a poster in the future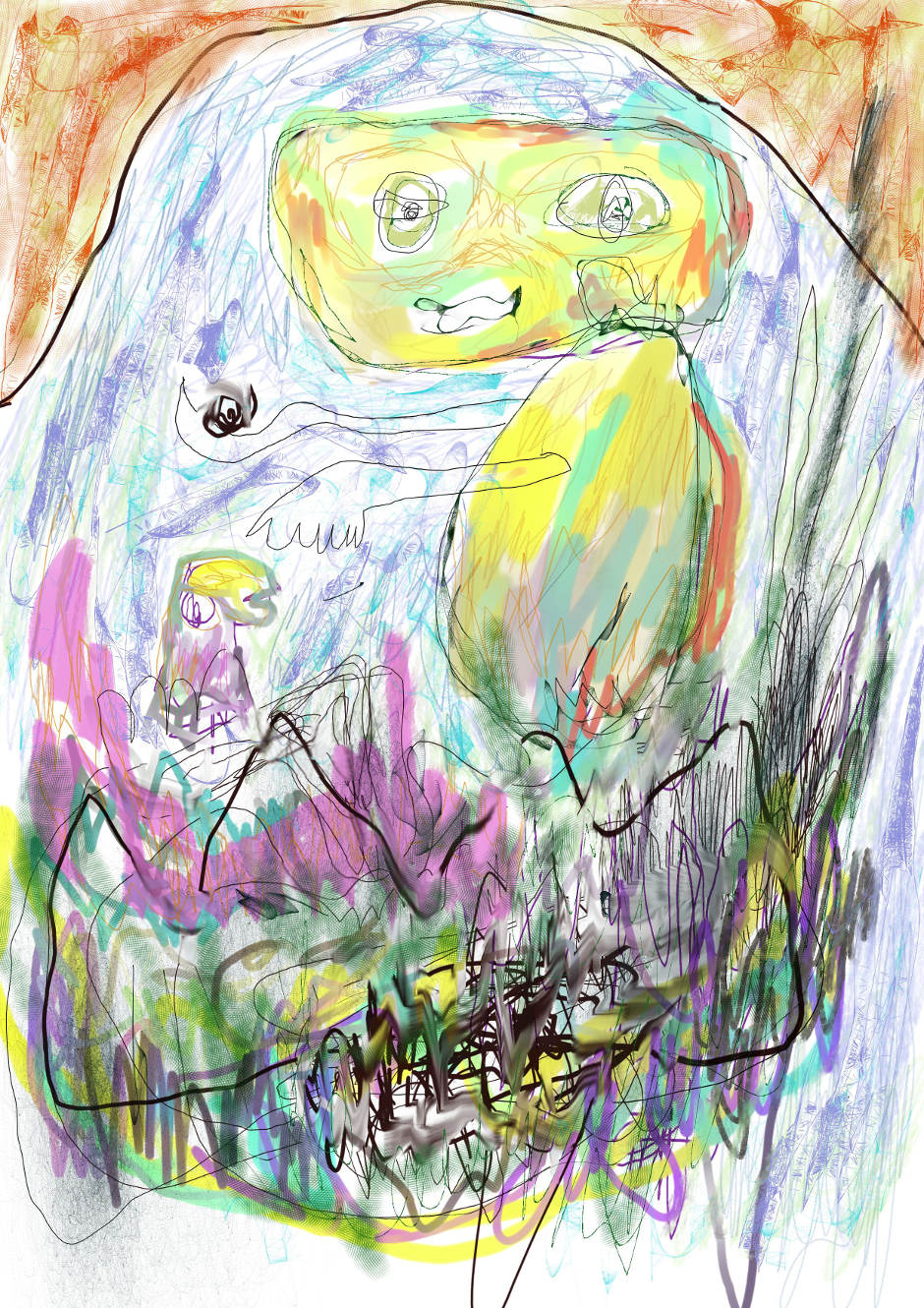 Mariela
E.T dancing trip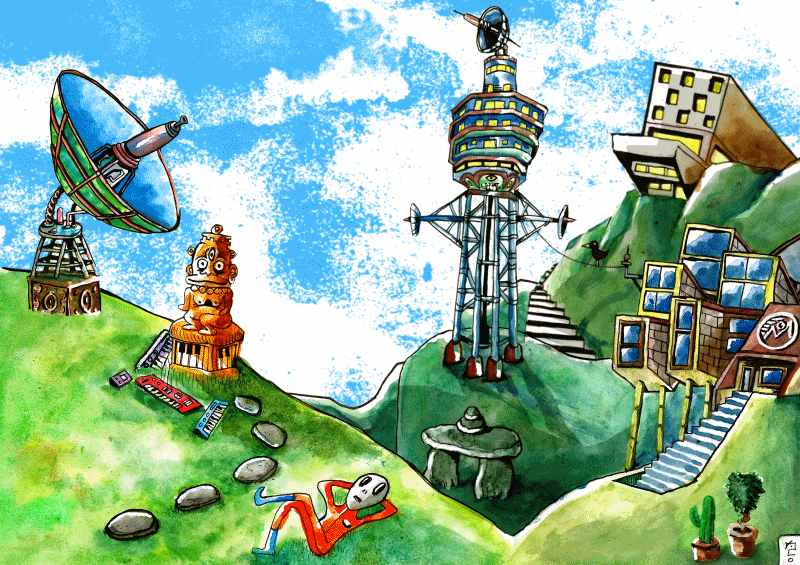 Tom Cochien
Reversed SETI transmissions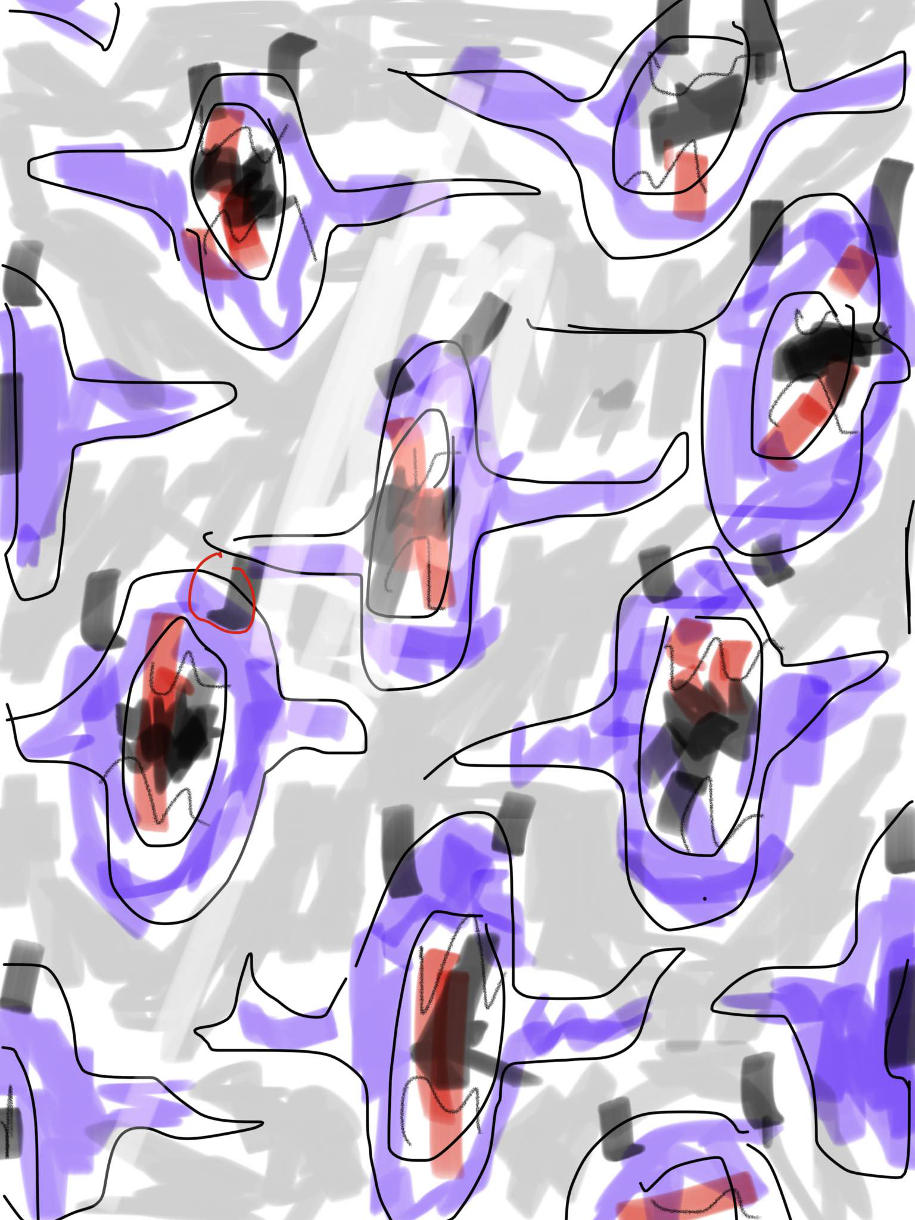 Chris Petro
The Langoliers are coming!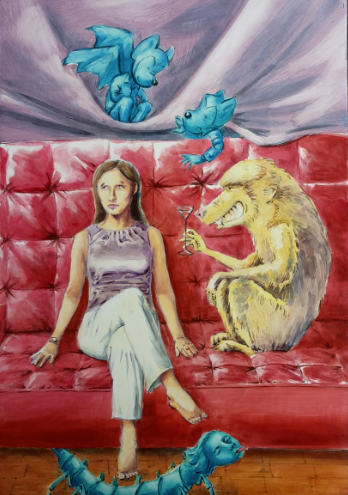 Thomas Mueller
Date with a wolfhound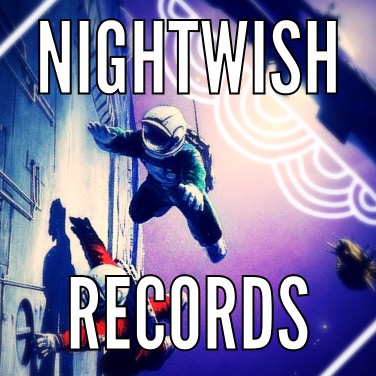 Michael Brijbag
Inflated outside the spacestation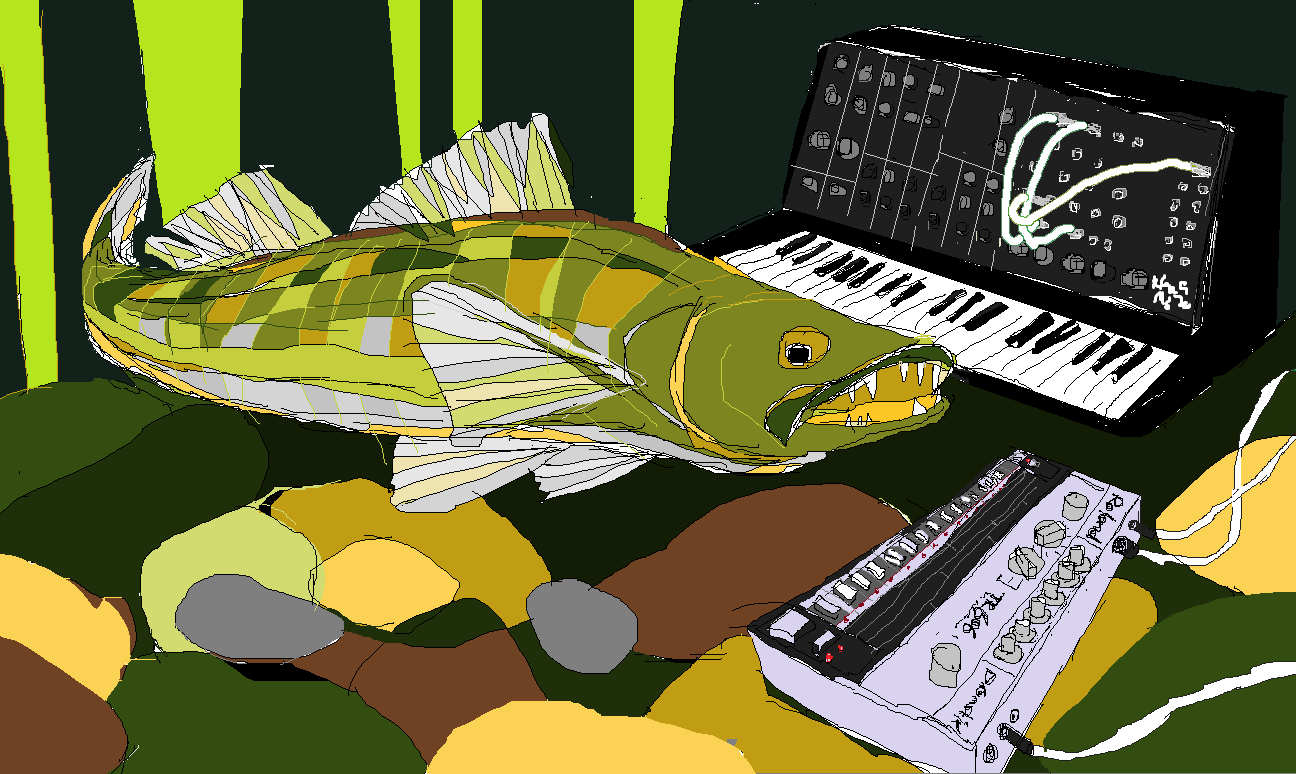 Duncan Roberts
A trout in the studio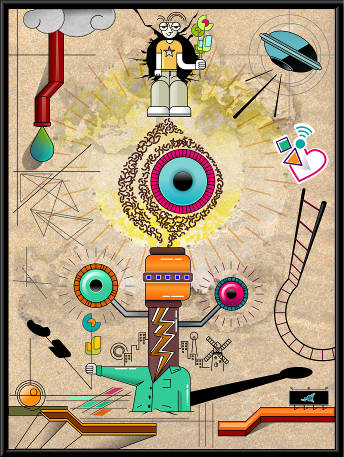 Taulant Salihi
This also looks like some kind of puzzle, can you crack it???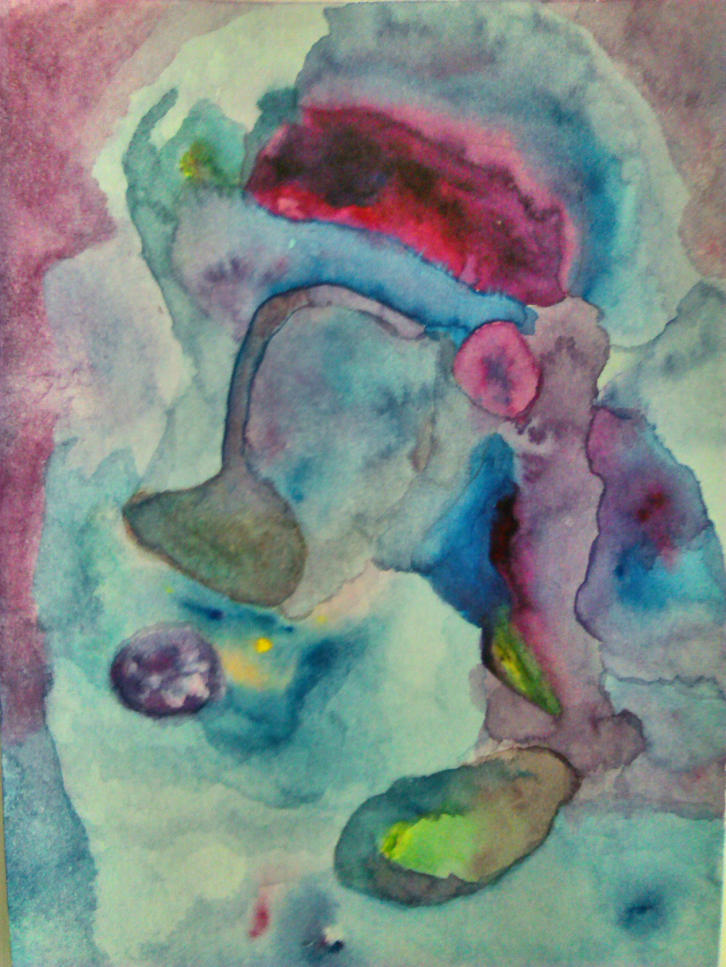 Pjotr Piskozub
Flamboyant rosach test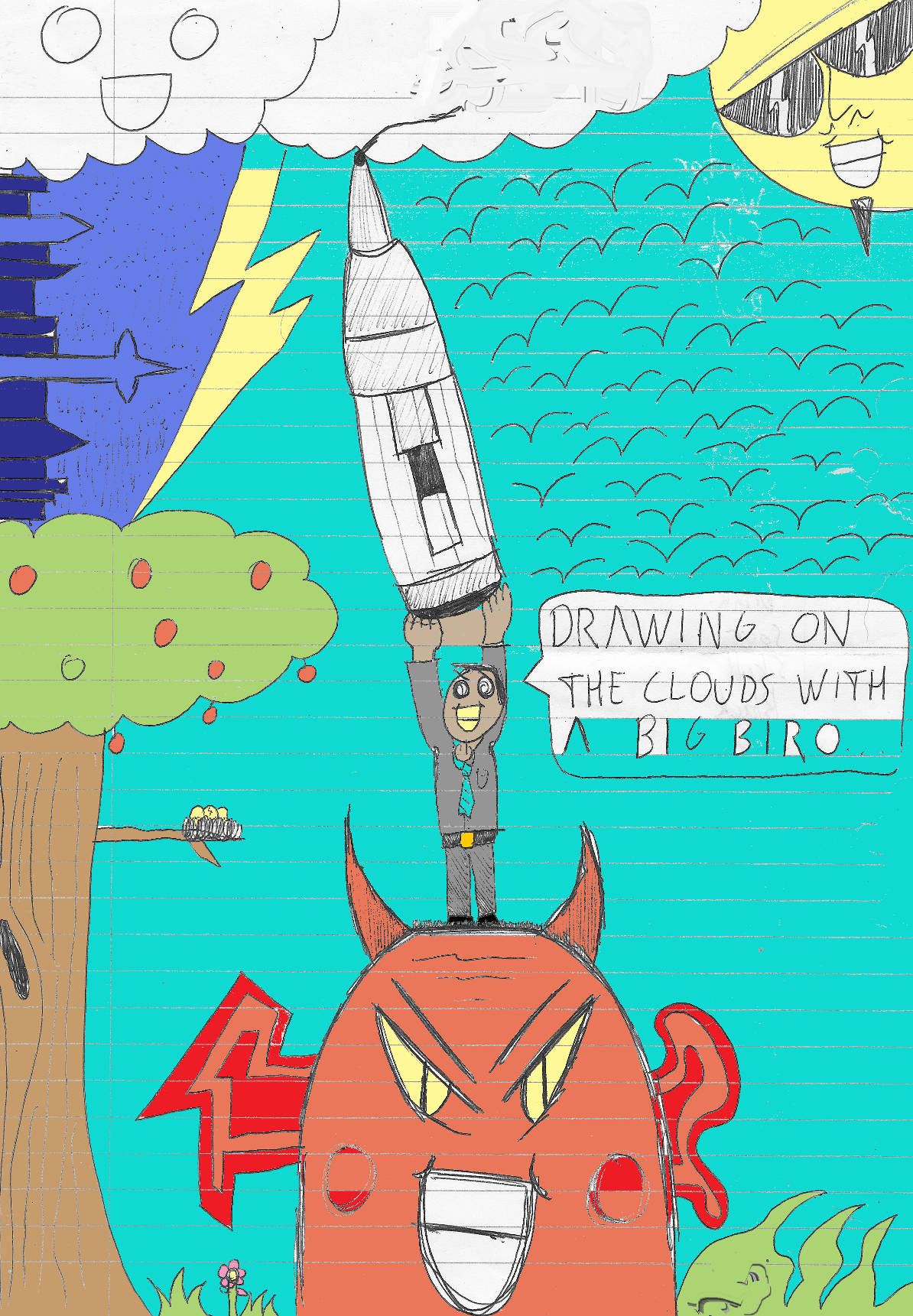 Jack Coyle
A Storm is coming
Aurelius
Like a cross between DDR style peanutbutterjar art and psytrance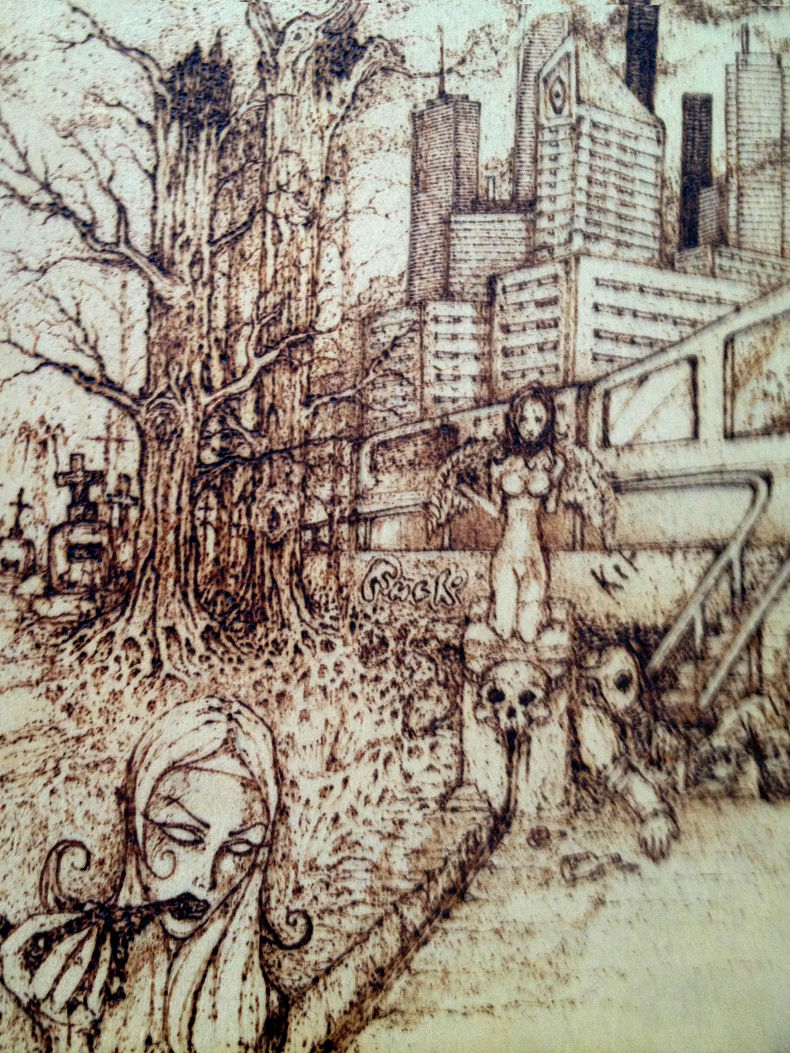 Bruno Sandru
Dystopian Metropolis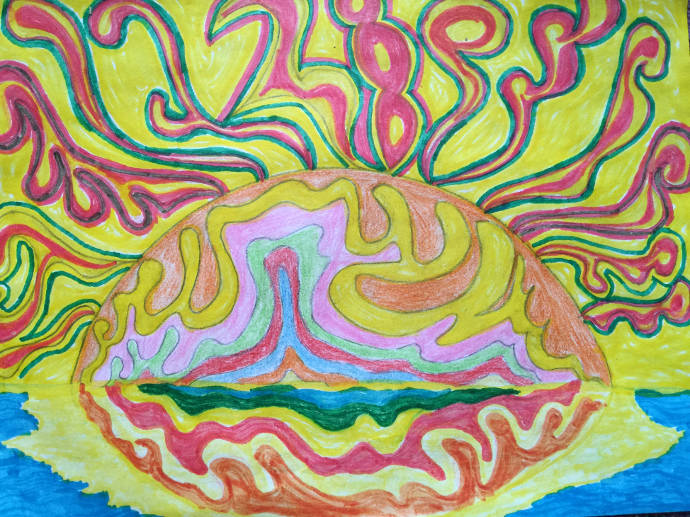 Julio Resendiz
A colorfull brain seashell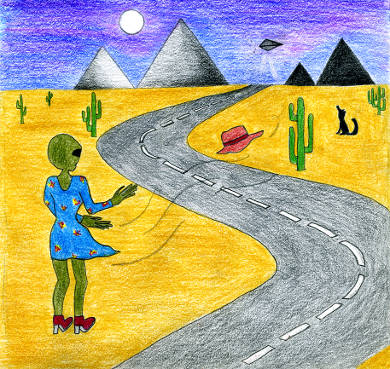 Baumschueler
Fantastic sky and moonwind
Jeff Colourtone
maps of synths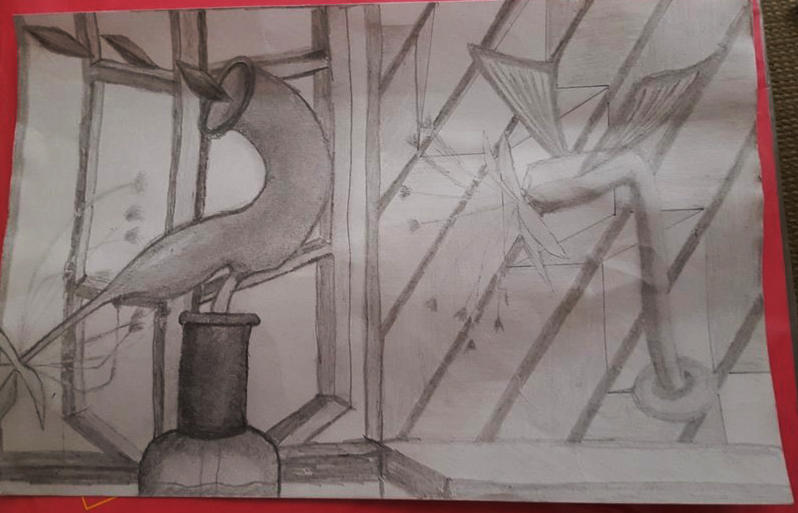 Julia Walker
Flying flowers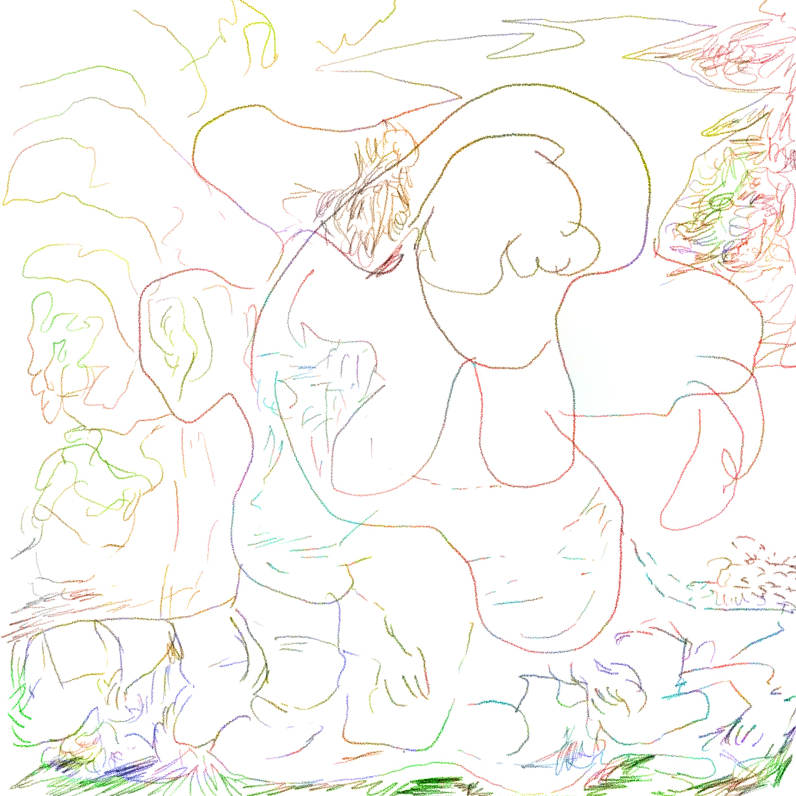 Leandro Ramirez Demaratus
boolean patterns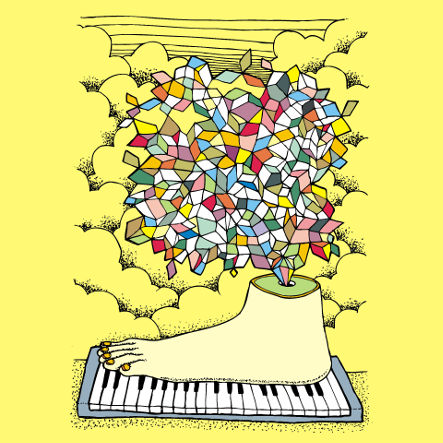 James Enox
And now for something completely different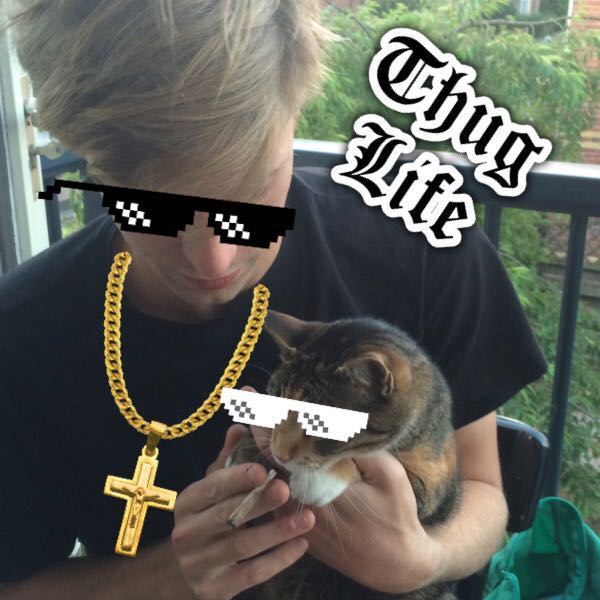 Hebrew Cat Tamer
Jojo Roll Me Something To This Memphis Joint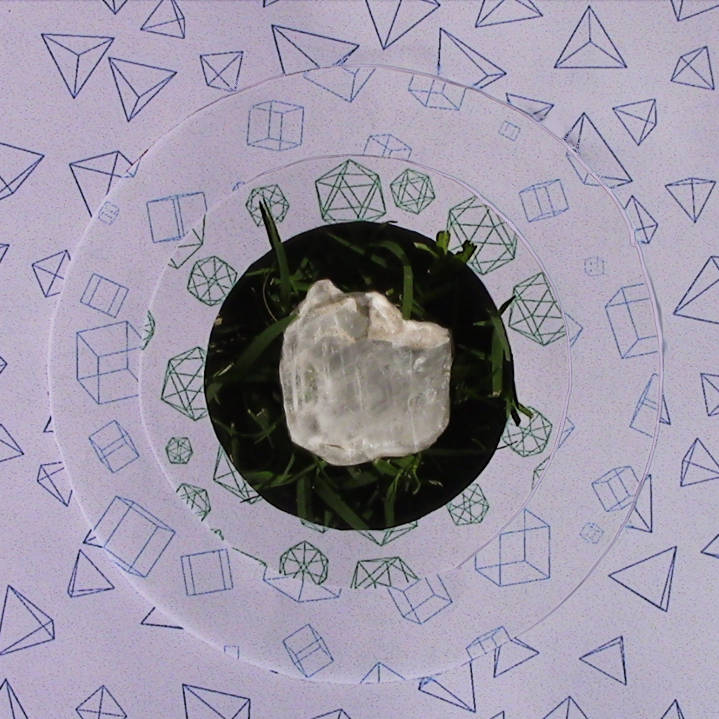 Creep Something
some kind of arcane device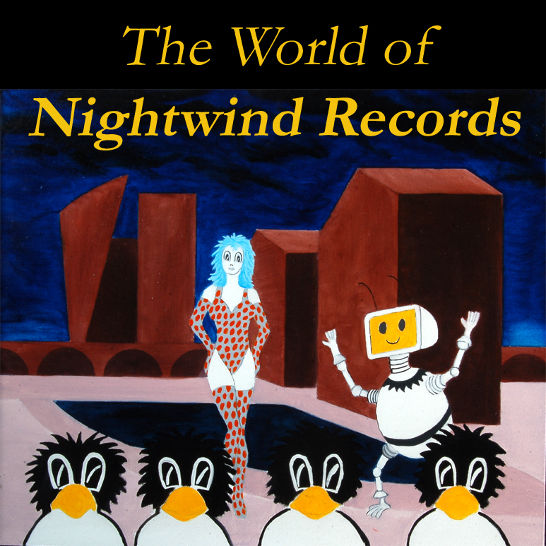 Huub Van Den Heuvel
Linus penguins with a Stanislaw Lem-esque touch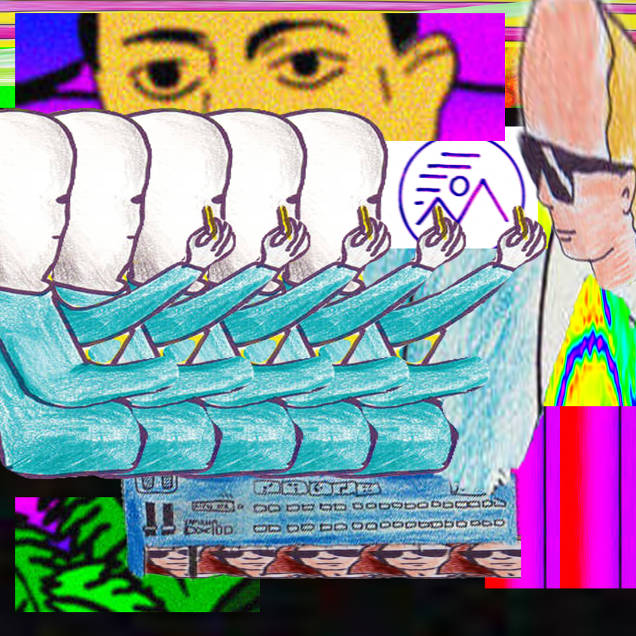 Fernando from Mexico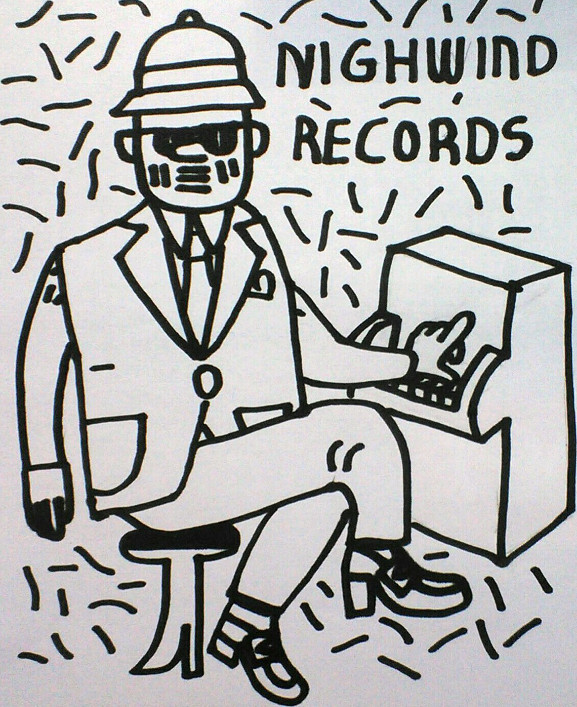 Lucius Rijnja
Play it again sam
Klaas Bombeke
Een soort van Neuro Abacus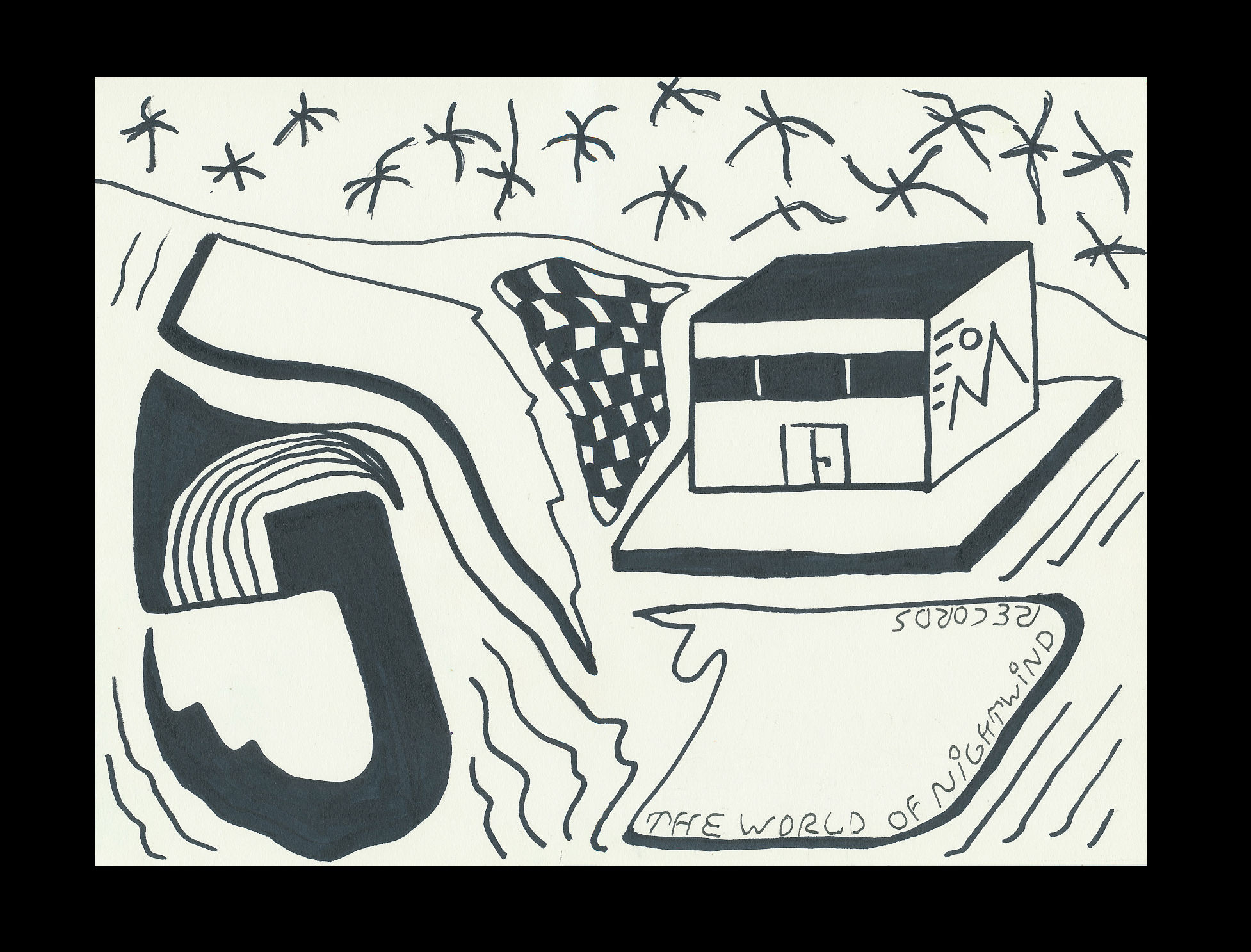 David Strot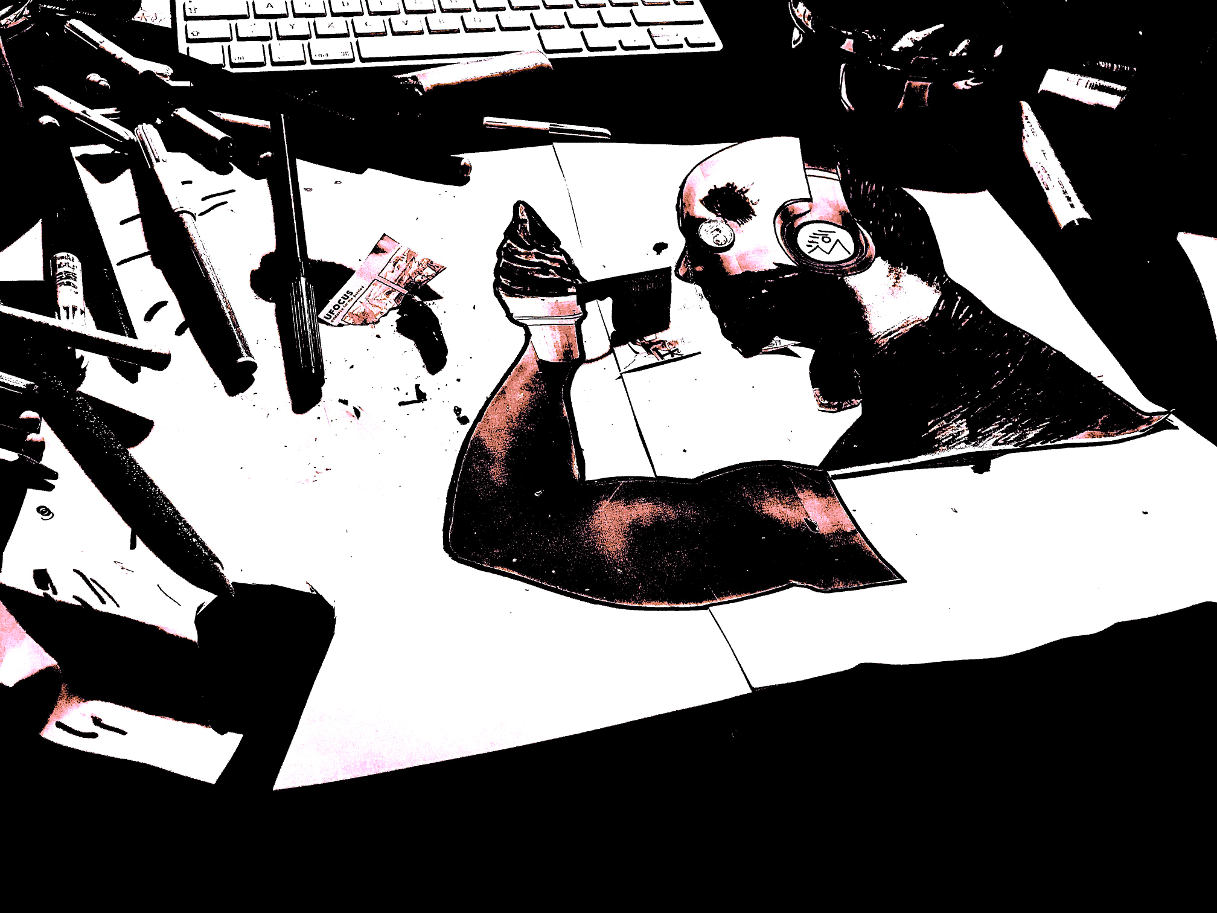 Marinko Vukojevic
softice cream contrast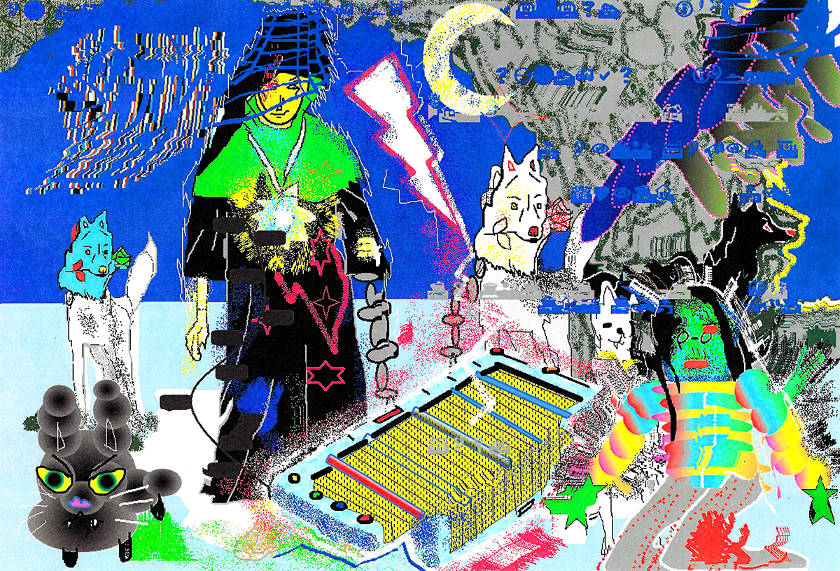 Rebecca Setnicar Bucky
Nightwind witchcraft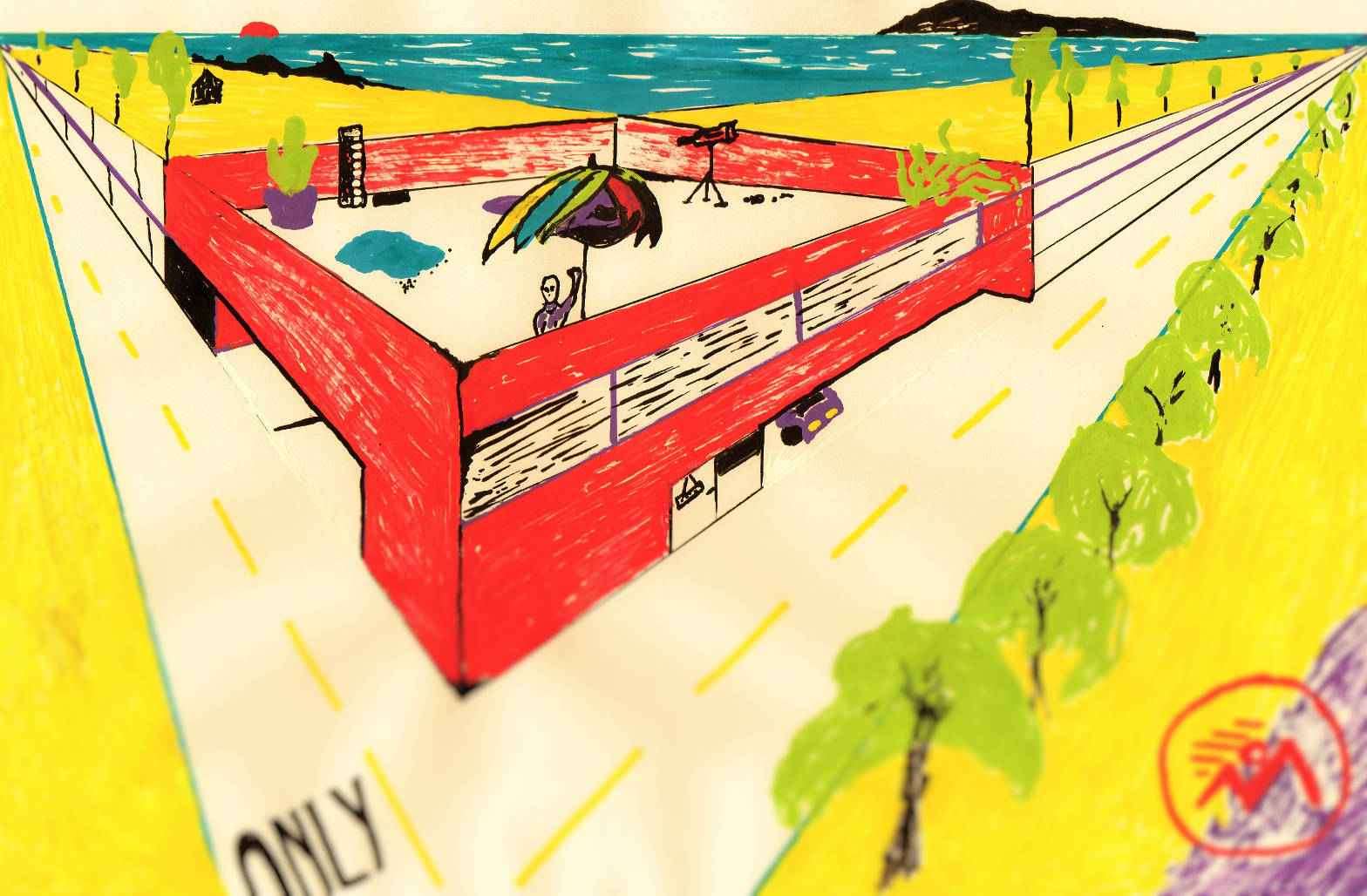 Sergiu Rue Ionita
Nightwind records HQ in California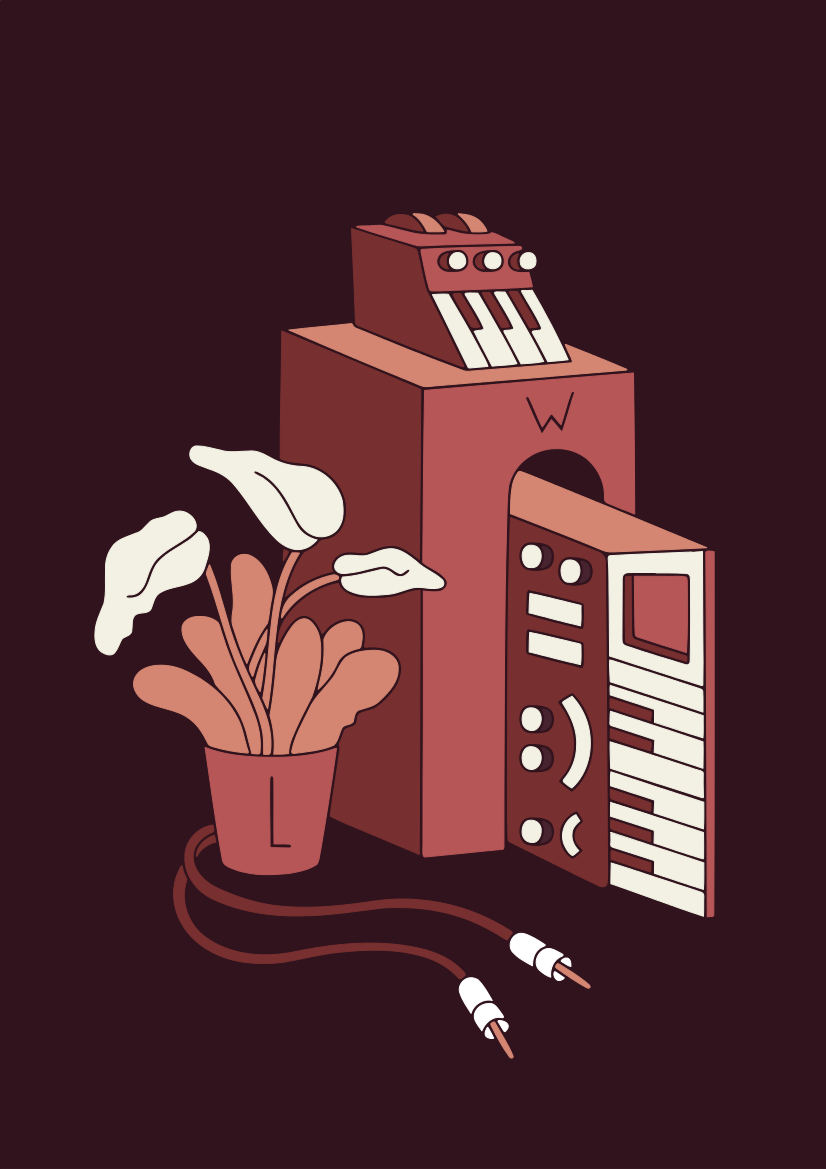 Marcin Kolejko
Plant synth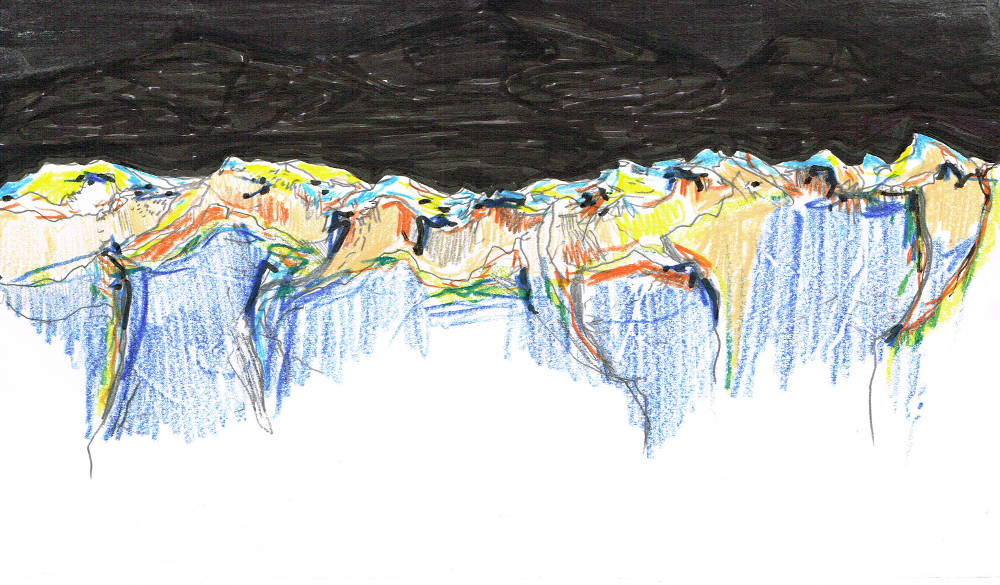 Wim Lots
A maelstrom of fractalus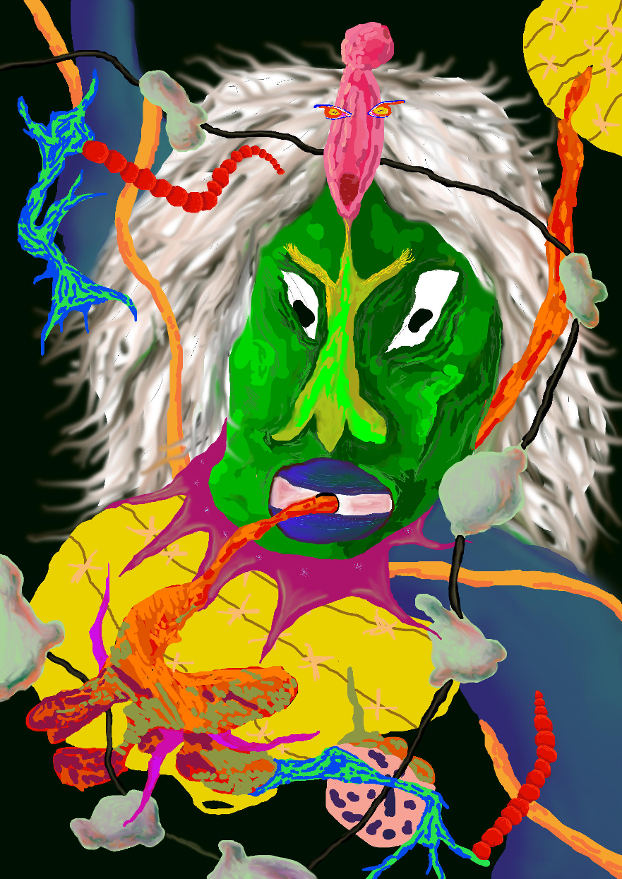 Tim Hasler
reminds me of those swiss demon masks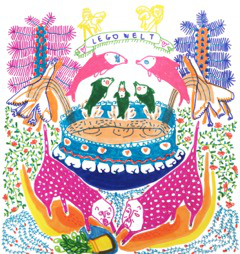 Lucie Evrard
very serene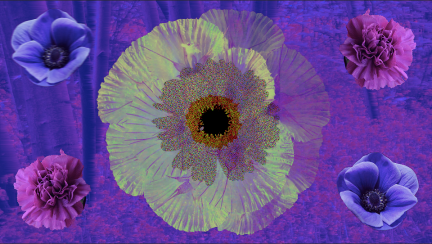 Gustavo Garza
intense flowers
Marta Remus
Nice, floating over a sea of liquid fabric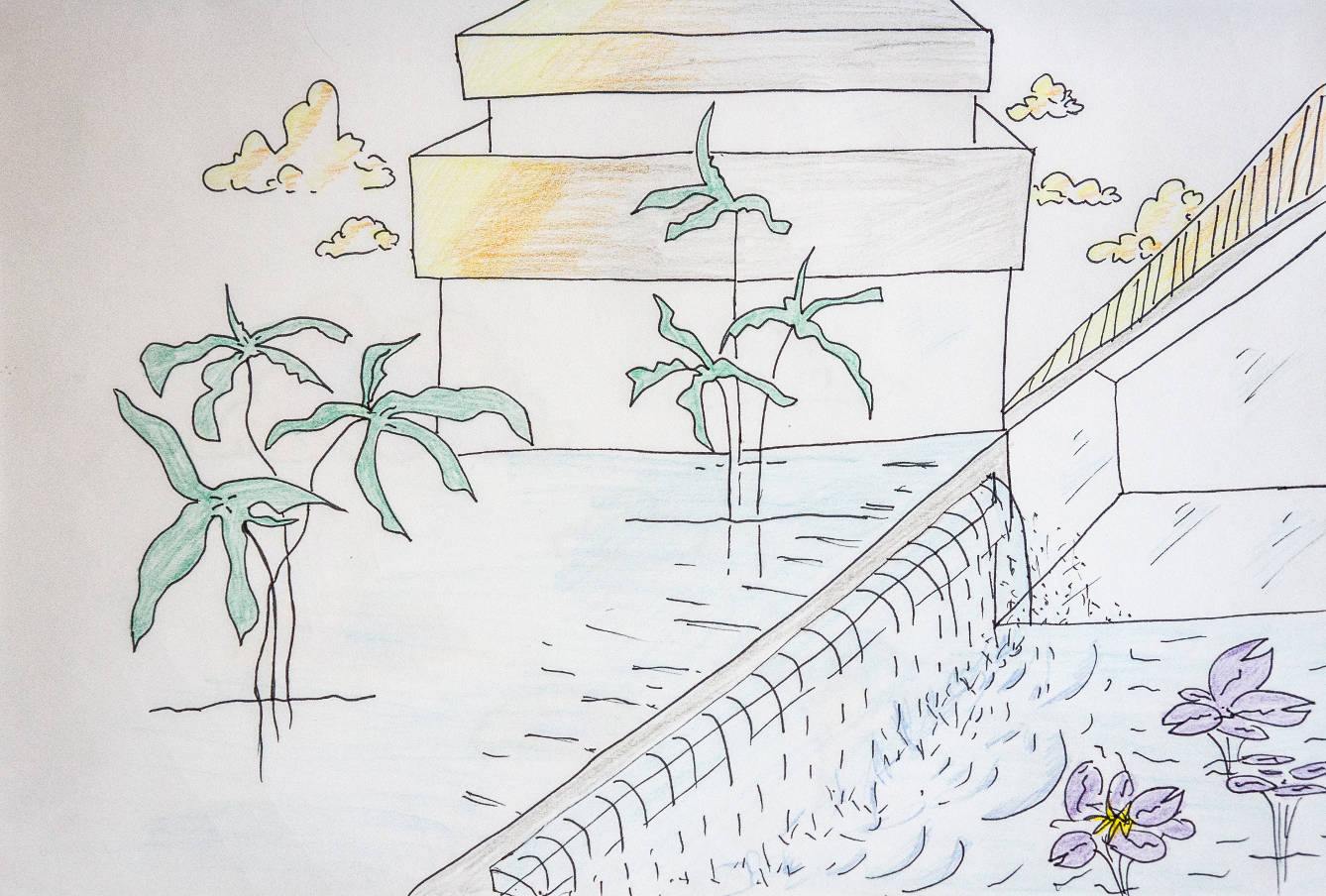 Thessa Torsing
A calm soothing futuristic garden for a modernist mansion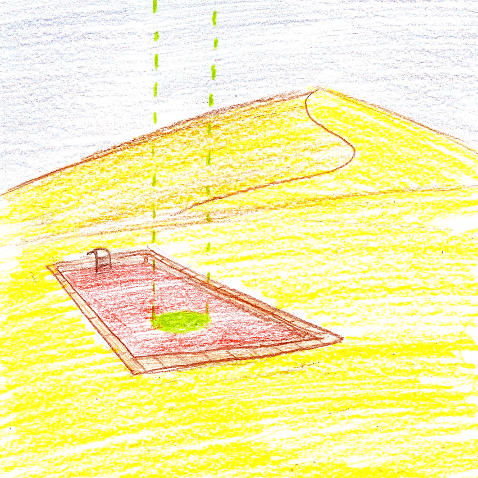 Andrea Hint0 Belli
Alien Abduction from the swimming pool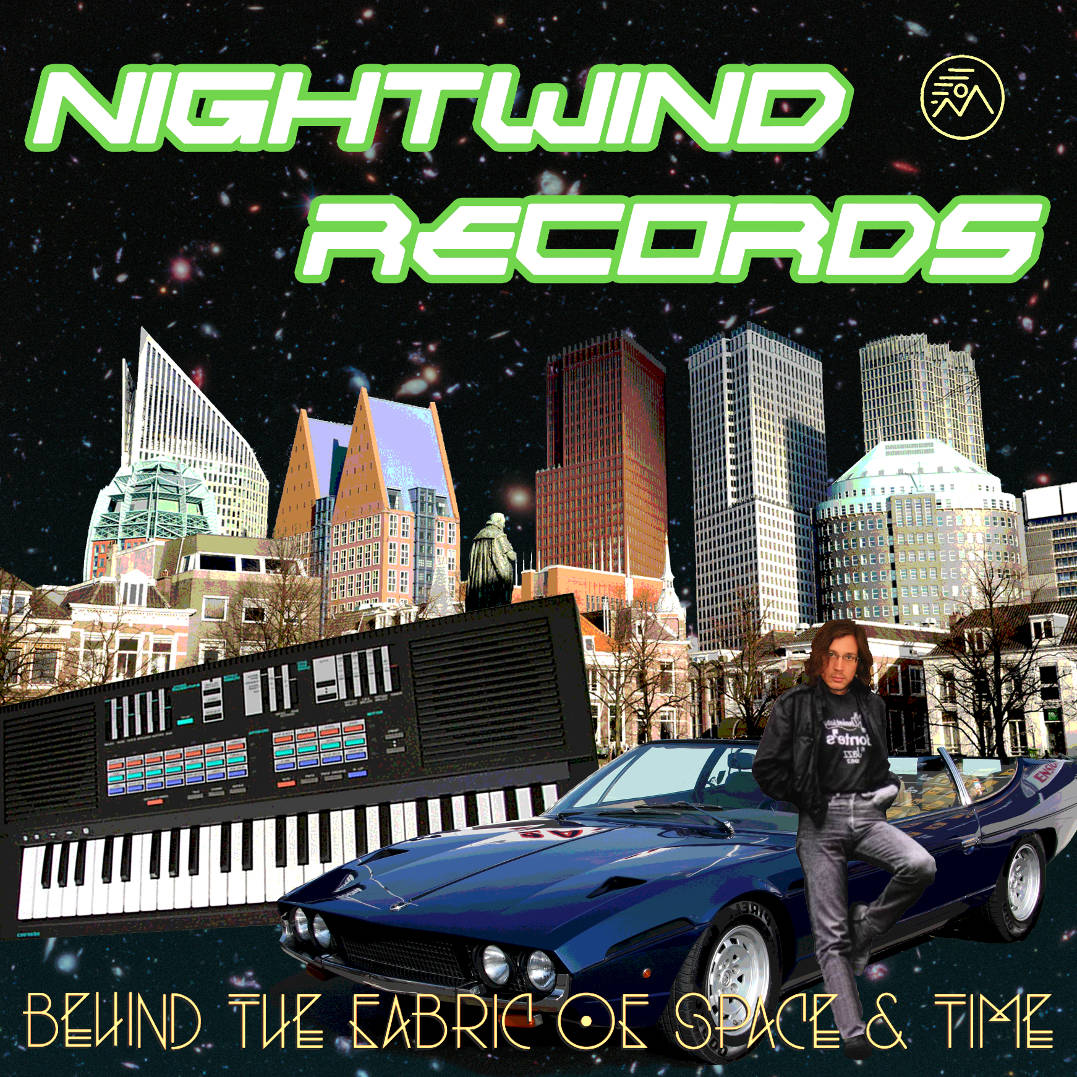 Peter Krawzik
Nightwindrider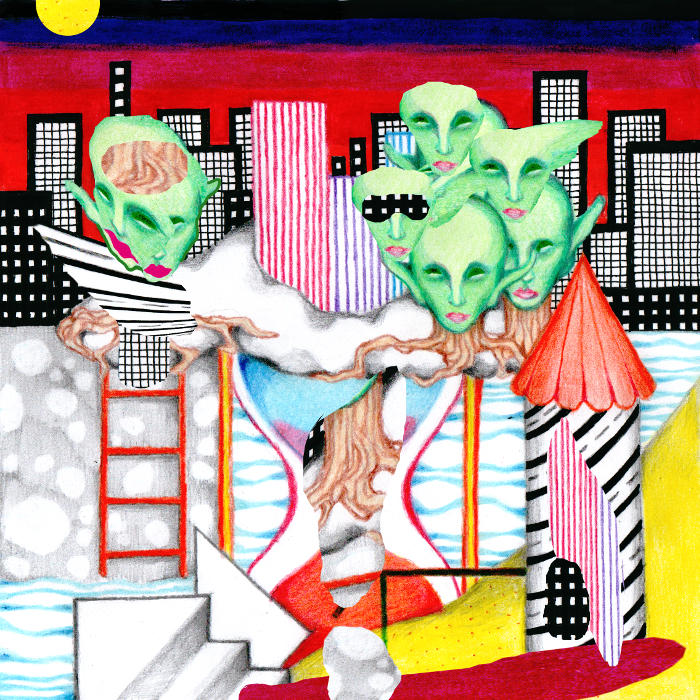 Mikhel Kleis
Like from a 1991 Dpaint art floppy, sweet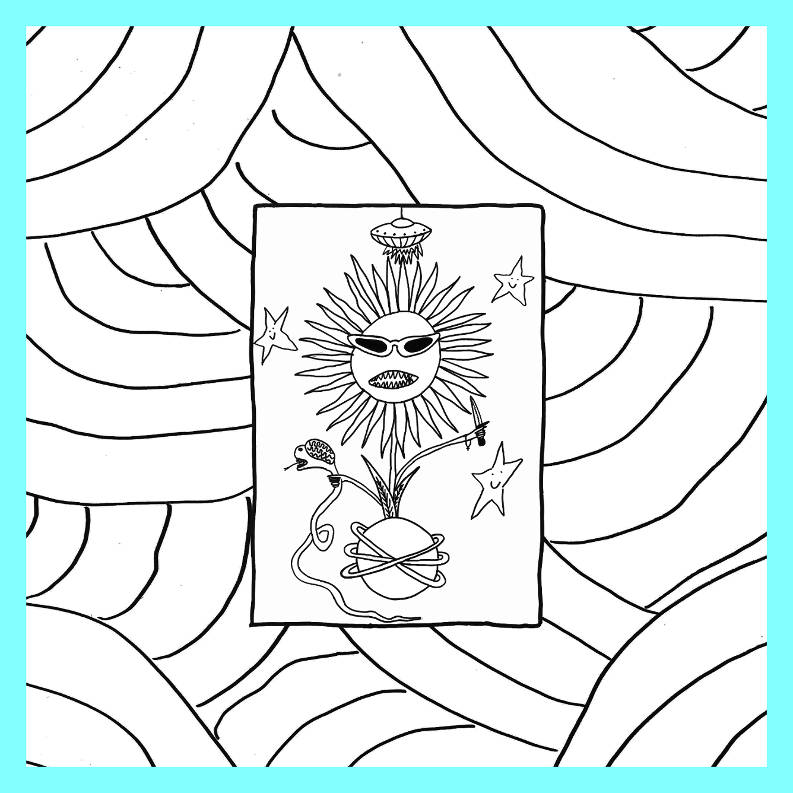 Dirk Hoogeveen
Music For Intergalactic Sunflowers
Pawel Galecki
Solving Dillemas of unconsciousness or a country trip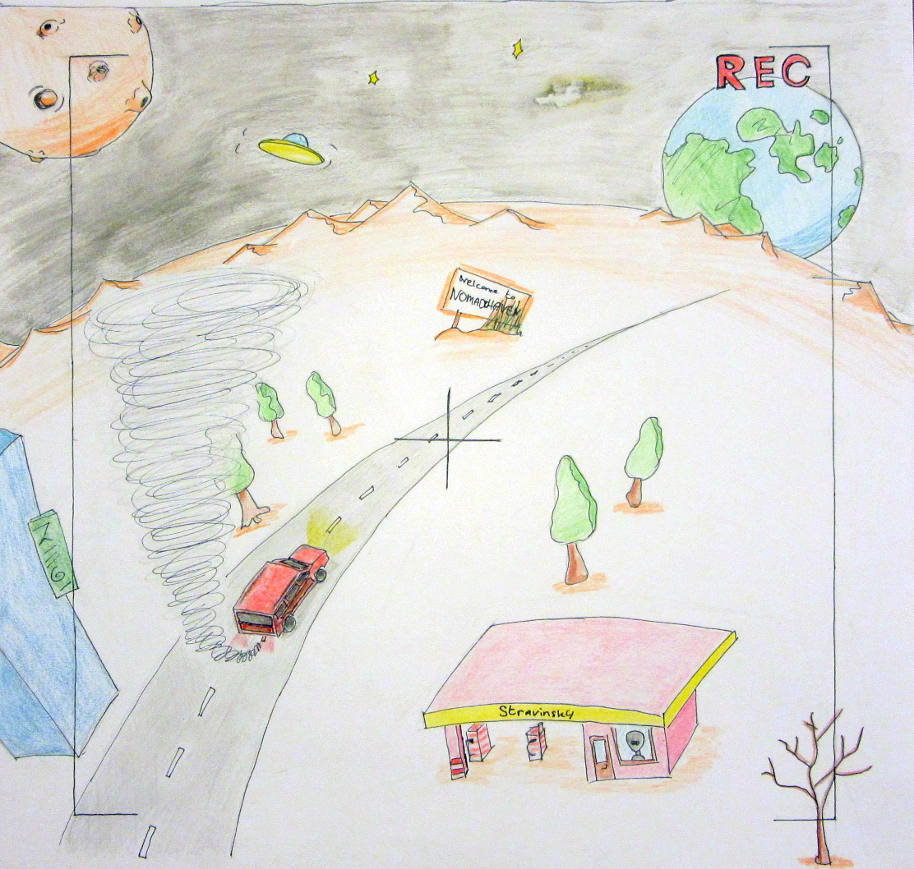 Rollulus Rouloul
Stravinsky gasstation!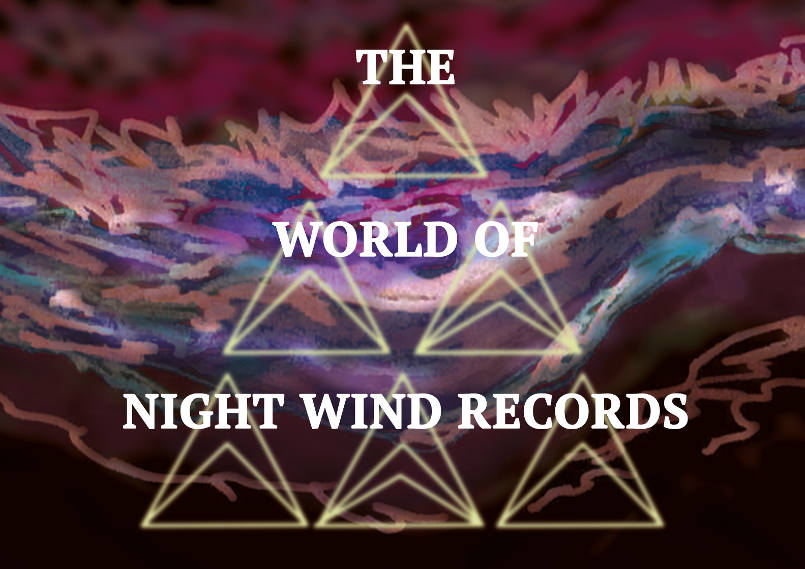 Yash
6 triad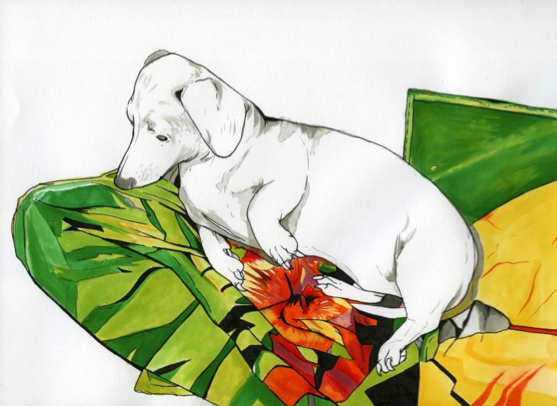 Pablo Arellano
Wienerdog! woof woof!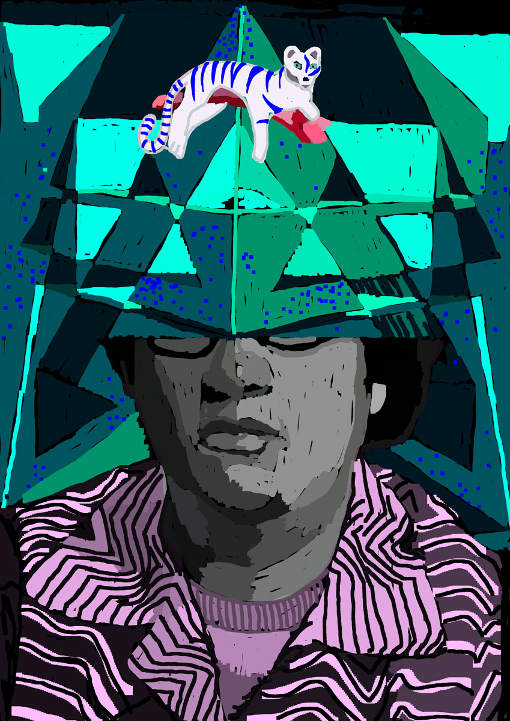 Caroline Heinecke
cat hat
Holger KannengieBer
Nightwind Attackships on Fire in the Orionbelt
Andreas
Indonesian nightwind hunter
Steve Junkins
Qurbius (Thats the name of the alien) visits Biaritz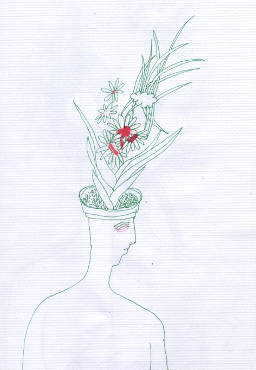 Eljka Grobotek
High as a kite
Clemens Rendl
Octopus Incident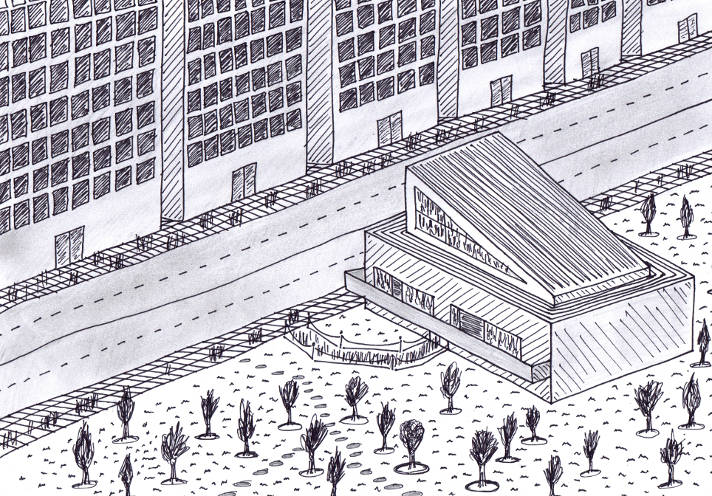 Litman Music
Nice architectural dreamy style
Menno Van Der Leden
A nice map!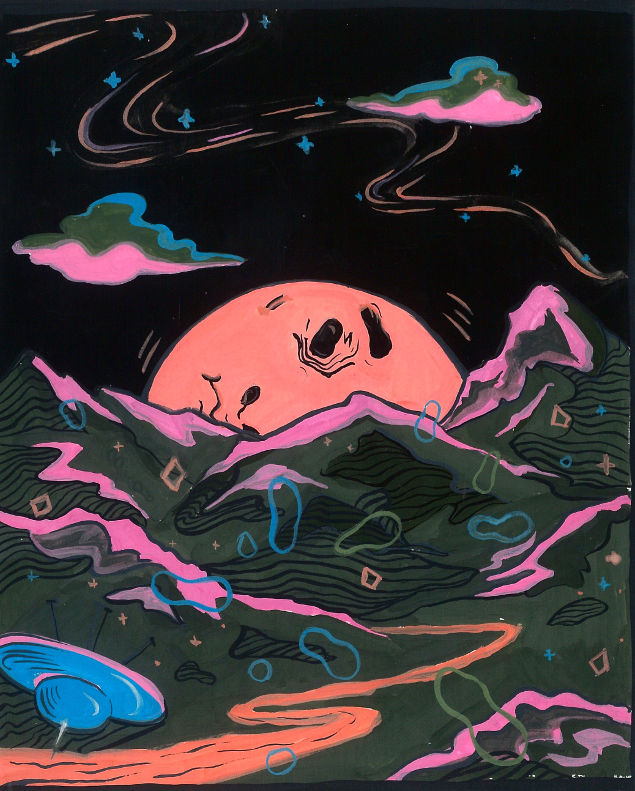 Katya
A dyptich Dusk & Dawn in a remote land in our universe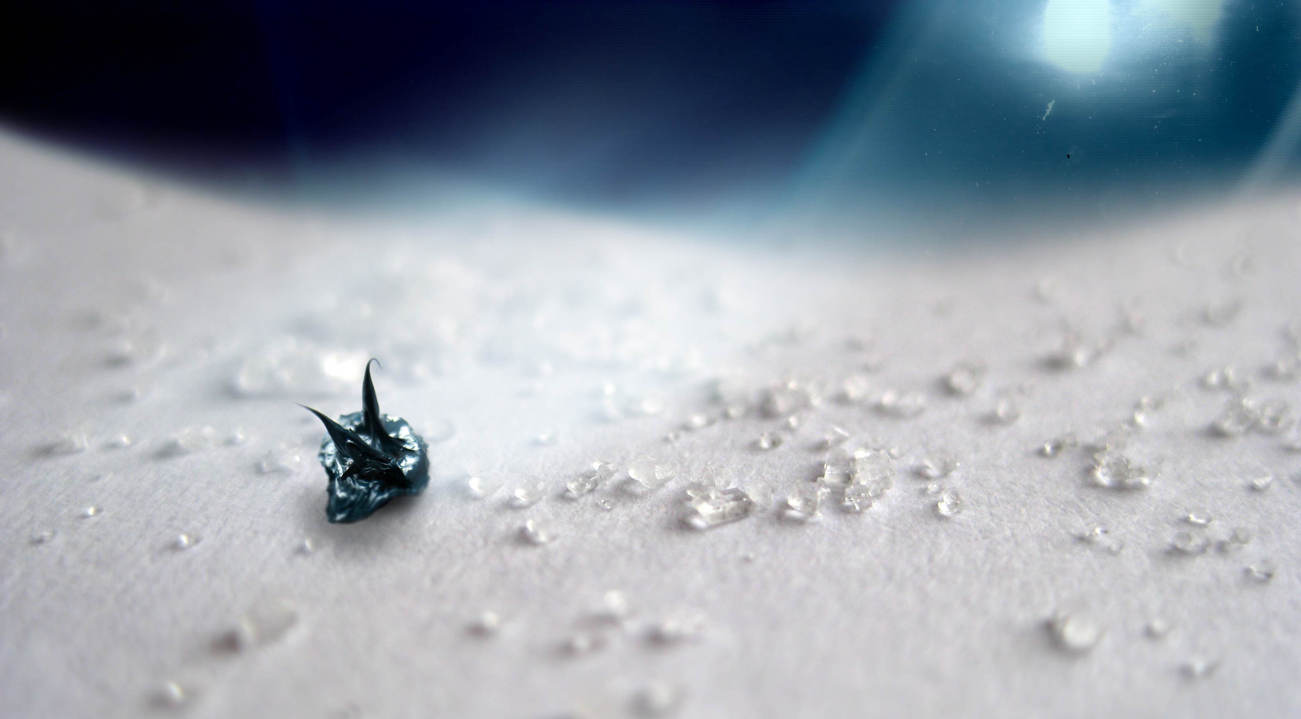 Andrew Muenchow
Nightwind reveals to Ultramus the arcane power of Formalhaut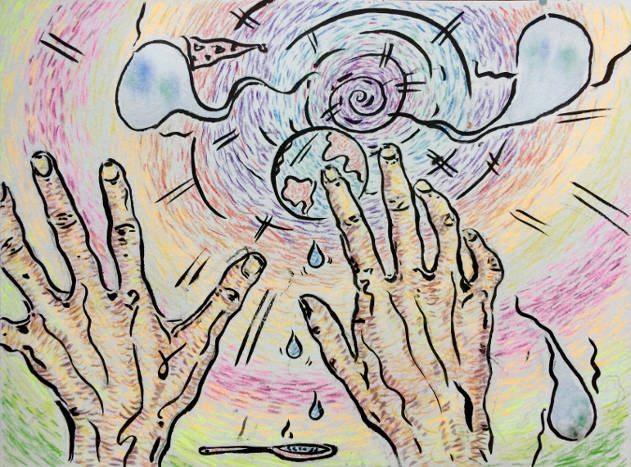 Aga Maria
Ooops there goes the earth into a wormhole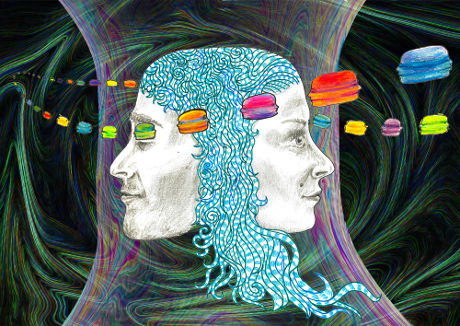 Rosy Southwell
dreaming of color burgers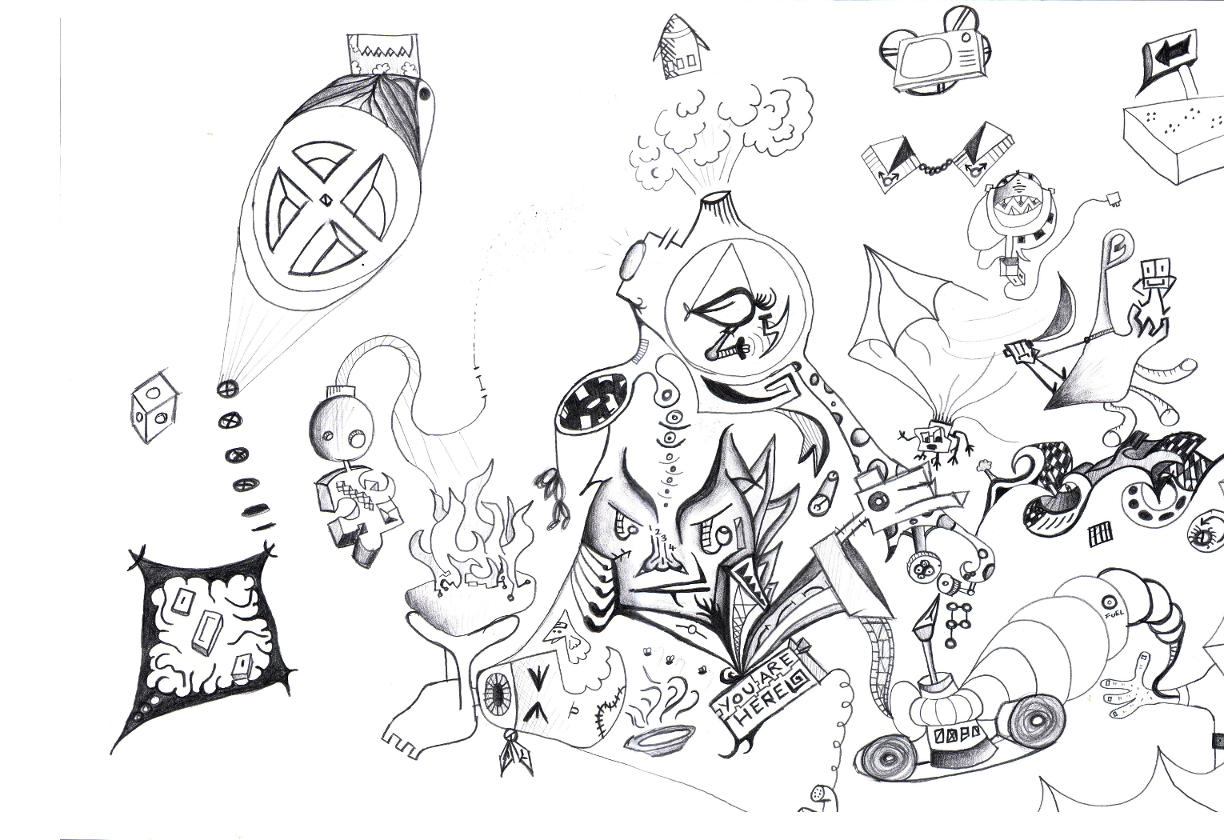 Midi Error
You are Here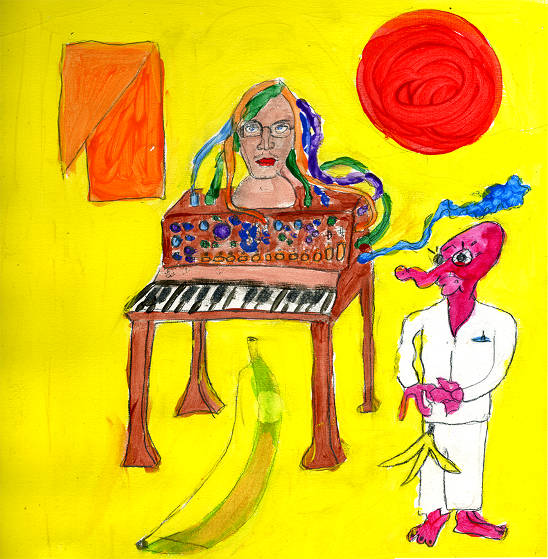 Hansen Fuppman
Dr Wobbles Cyberpunk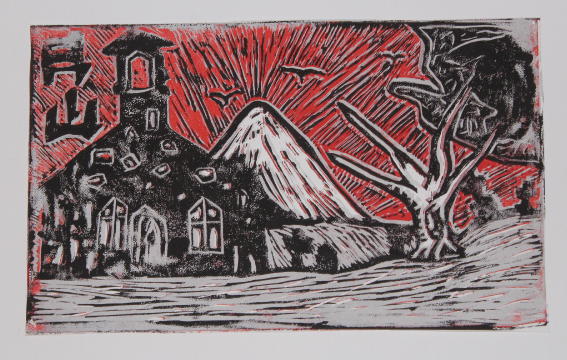 Szymon Gizicki
Japanese-esque / East european style relief print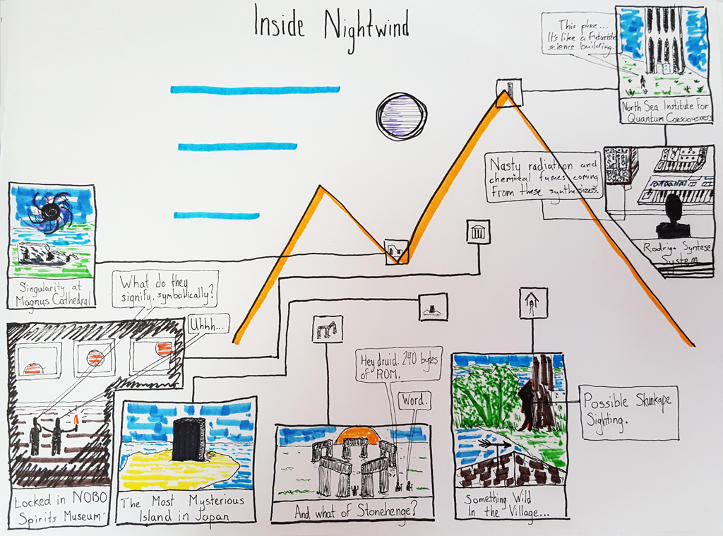 Jaron Eldon
Inside Nightwind Records flowwwww chart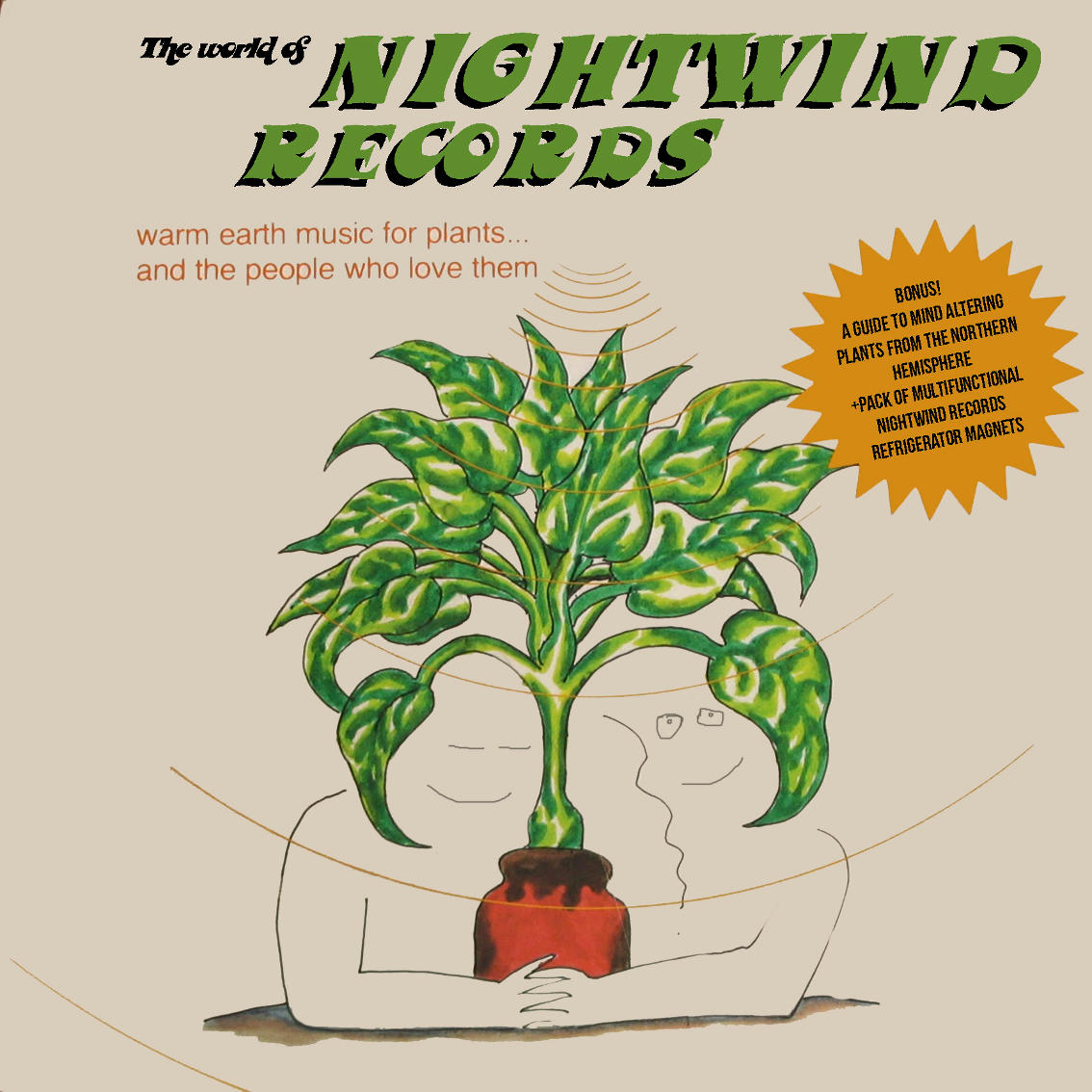 Antonin Gerco
Plant Music LP
mp3 player by Rob Bothof